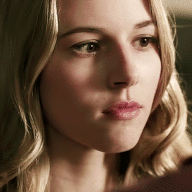 Stern / Mother's Girl / Simplicity
The fact that her boyfriend asked her to the Yule Ball, which Elia Dragonova thought was adorable. Elia did not know how to fix her hair so she wore it normal. The dress was picked out by her mom, which said it was more classy than anything, and the heels were not too bad. They were full of cushion, so she was relieved. Elia walked from the dungeons, with her hand in her boyfriend's, smiling with absolute glee. After all, the fifth year was certainly glad that she had someone like Baltair. The Slytherin looked to the Ravenclaw,

"Thanks for asking me to the ball, Baltair. You know, you are certainly sweet."

Elia grinned.