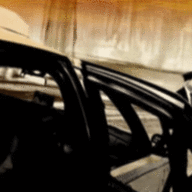 🏞️ Adventurous 🌳 Leader 🌳 Dragon enthusiast 🐉
Messages

294
OOC First Name

Jasmine
Blood Status

Mixed Blood
Relationship Status

Too Young to Care
Age

7/2036
Maddy was absolutely elated. She'd been waiting for this day for years, and at long last it was here. Finally the Kaimarama siblings would explore the Forbidden Forest together, the three of them, like it was meant to be. Maddy was so excited for Sebastian to finally be at Hogwarts with them. She was sure he'd love it, and they could all have adventures together, and she could introduce him to her friends. Wills seemed to have made a conscious effort not to be friends with Maddy's friends, which baffled her, but Seb wouldn't be like that. She knew Seb appreciated his older siblings paving the way into friendships, though she hoped Hogwarts would be an opportunity for him to practice making friends on his own too.
As usual, Maddy had packed her backpack with snacks, her compass, a drink and a spare jacket. She doubted they'd need much of that on this pleasant afternoon, but it was always best to be safe. That was why she was confident in her ability to adventure in the forest even though it was supposedly forbidden. Maddy led her brothers to the edge of the forest, and paused at the edge.
"At long last,"
she said grandly,
"the Kaimarama kids stand together about to enter the forest of Hogwarts. Adventure awaits!"
She raised her arm, grinned at her brothers, and pointed into the trees.
"Let's go!"
Maddy strode into the forest, excited to point out to Seb all the cool things she and Wills had found. She smiled up at the dappled light making the leaves glow green, at the familiar sounds of birdsong. She was so happy to get to share this with both of her brothers, just like old times.