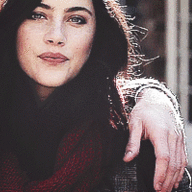 Clever- Mischievous- Snarky- Angry- Self Hating
Messages

2,093
OOC First Name

Jess S
Blood Status

Mixed Blood
Relationship Status

Single (Not Looking)
Sexual Orientation

Straight
Wand

Pear Wood, Unicorn hair core, 14 inches
Age

12/2033 (19)
Helloooooo. Tis I. I am bored and mostly caught up (until the next round of replies lol) but you know me, I'm always looking to plot more! So, here I am, and I'm going to...
try
not to go overboard with this. I did say try, lol.
Sapphire Michaels:
Sapphire. She is completely heartbroken. Not all of it has come to pass yet, but she is over love. Flirting will get you punched in the face. She has just left home with a backpack, her owl and part kneazle, and her camera. She is traveling the world, living in the wilderness a lot, and using her wits and cleverness to photograph magical creatures in their natural habitats. She keeps journals of what she sees and what she photographs and sells her findings to magizooligists. She could always use some friends around the world.
Onyx Michaels:
Onyx needs friends. I don't know if he'll get any, he's a bit of a drunk right now. He's very shy and insecure anymore, struggling with a lot of himself and life in general. He is not available romantically, he is in deep denial over a french boy that he thinks is too good for him. No one else will be able to catch his eye. What can I say, he's hopeless, but he's still Onyx, and that means deep devotion to relationships that either don't exist or are no good for him. He could really use some good friends right now, but he will be slow to trust anyone really.
Kira Wolf:
Kira is currently traveling the world (mostly Europe) with her boyfriend Arcturus Rabson, and could really use some deep connections with new friends. She's smart, and once she and Arc return home will return home for years of hard study and work to get through their respective schooling. She could use friends to pull her back to the outside world every now and again.
Cooper Gates:
Cooper. He is bi, single, and very unattached. He's going to school in Japan right now, learning to be a chef at a prestigious program there. If you have someone patient that can deal with his laser focus on his studies, great. He's also good for the occasional fling, and he also desperately needs friends. Cooper is very serious about his school and his family, but doesn't really take romance seriously right now.
Avaria Lockwood: She's baaaaaack at school! A little more reserved, but still her usual bubbly, happy self. She wouldn't mess with anyone romantically, she's spoken for there, but she's a great big sister/mentor and she can always use more friends!

Amethyst Michaels: Amaya is very socially awkward, with few friends, but she's loyal and stubborn. It takes her a while to lose trust in anyone, once you have her she's usually loyal for life. She's caught in a bit of a moral dilemma right now; her best friend won't speak to her as long as she's dating her boyfriend, because her new yorker boyfriend got defensive when confronted by her friend and pushed him. Neither of the boys will budge and Amaya has been trapped in the middle. She could use some outside support, and some friends that last outside her final year at school.
Jasper Michaels: Jasper is... well, himself, lol. He's very stubborn, and stoic. He's already decided his entire future- he has a wife (she doesn't know that yet, and probably won't until after they graduate) and he has a career taking over his grandmother's company. He's very sporty, and has taken up boxing. He could always spend time with old friends, or make new ones.

Lillian Lockwood: Ah, Lily. She is such a sweetheart, completely in love with her boyfriend and unerringly loyal to her friends. She bakes frequently, and has a habit of taking in younger students under her wing. She's the perfect big sister for your character.
Ren Lockwood:
Ren is... very lazy. If you need someone to chill with, he's your guy. He needs friends, even if its just someone that likes to laze in the grass with him.
Arthur Taylor:
Arthur... well, he's a pain in the neck. He needs friends, and is completely available romantically. Good luck getting through to him, though. He delights in bullying his cousin Rose, though he sees it as harmless pranks. He's quiet and mischievous, and if you can make him laugh, you'll get his attention.
Rose Lockwood:
Rose is awkward, with anger issues. She's trying to be better, but she is still really rough around the edges. She has nothing romantically, though she did have a brief crush on Apollo Bixby. She's got a hard shell but is really very soft on the inside and protective of her sister.
Lucas Ames: Lucas... needs to wait to be on this thread, honestly, lol. I need to see if his transfer to HNZ is approved. He's 14, from Ilvermony. He's been ignored and neglected by his parents his entire life, and bullied and pushed around by his two elder brothers, so he's very soft spoken and quiet.
He's a gentle boy. He has one friend; Einar Haynes. Lucas is completely devoted to Einar, and even joined the Ilvermony quidditch team as a chaser just so that when Einar left the school for games Lucas could go with him. He could use friends or more bullies, really.
Kia Sorens:
Kia is lost right now, struggling to make her grades like she so desperately wants. She's very insecure in herself, unsure of who she is and unsure of who she's even fighting for. She feels like she has nothing and no one and is struggling to find a place in the world. She's amoral with no real sense of right or wrong, and has no interest in romance.
Addison Beckett:
Addy is... struggling with her own identity. She has a crush on her best friend, but he doesn't see her in the same light and she knows it. She's smart, full of useless facts and can often be annoying with her "did you know that-" conversations. She doesn't have many friends, but is making an active effort to try and be prettier, more girly, and generally just not herself in an attempt to make Augustus notice her.
Casper Beckett:
Casper is a very shy, nervous boy that is struggling to make himself bolder. He's stepping more out of his comfort zone in an attempt to make friends. He's an artist, and secretly gay, both things which he knows his parents will be devastated over. He was adopted to be an heir and has been told he will graduate to go to college and become a businessman, who will marry and get a nice house with a pretty wife and two kids. It's not what he wants, and he struggles to be able to accept who he is and get past the fear of disappointing his parents.
Allison Beckett:
Allison is almost always with Stanislaw Kurek, her best friend in the world. She couldn't do anything without him. She is open to other friends, and has started noticing boys more this year. She's open to dating, but it won't last long as she's noticing Stanis more and not realizing it. She will gladly go out with anyone that asks, but will change her mind quickly and often. She's loud, bold, and stubborn, and whatever you do, do
not
mistake her for Addison.
Aubrey Miller:
Aubrey is looking to make a name for herself, desperate to make her older brothers proud of her. She's very girly, but will go out for quidditch this year. She acts very bold and confident, but its an act she keeps up carefully, and will struggle to be open and vulnerable with anyone.
Jordan Harris:
Jordie. He will have everything. Perfect grades, a large group of friends. He plans to be head boy and quidditch captain. He wants to make a name for himself, and will do his best to make sure he stands out in all the best ways. He's bisexual, but isn't really interested or paying attention to romance yet. He's the perfect combination of his older twin siblings. He's bold and blunt like Sapphire. He's soft and cuddly like Onyx. And he has their musical talent, though he hasn't picked his medium yet. He's a very happy, self assured boy looking to have the best time at school.
Tyra Wolf-Gates (30):
Tyra is a mother of triplets, married to a private physician. She's bubbly, very outgoing, and very funloving. She owns the family Inn but went to school to be a fashion designer before her parents died. She still makes clothes on the side and is very family-oriented. She's the perfect best friend to sit and gossip over a cup of coffee or dress up and go out for martinis. She needs a large group of friends that will all be adored.
Kameron Taylor (37):
Kami is a mother of five, with her two step-daughters at school in HNZ with her son, and has young twin boys. Her husband works in the ministry, while she stays at home with the children. She needs friends, though lunch will often be at her house after they've met or somewhere near a park where the boys can play.
Killian Taylor (37):
Killian is a stubborn, protective man with two young sons of his own. He is a widower, and has shut himself off to the world outside of his family for a long time. He's a sailor for Michaels shipping company and spends most of his time working or with his sons. Despite his large size and strong demeanor, he is very awkward in matters of romance. He needs everything.
Karissa Taylor (31):
Karissa lives in an apartment over the bookstore she owns with her best friend, Professor Mitchell North, who she used to have feelings for but set them aside as he has never shown an interest in her romantically. They aren't as set aside as she hoped, but she is in desperate need of friends. She's a historian, very intelligent, but also a little shy.
Ember Michaels (22):
Ember. She's bold and loud, and fearless. She's waiting for her shy gentleman to make a move on her, and is busy with her music career, performing gigs often and making a name for herself as a punk rock princess. She could always use friends, though her best and closest friend will always be Atkin Graveyson.
Damien Gates (22):
Damien is married to the love of his life, quidditch player Danielle Corelli, and has young twin daughters. He has recently reconciled with his older brother, and adores both his brothers and the rest of his family. He's a professional fashion blogger, though has been considering a change of pace. He works from home mostly. He's dramatic and caring, and is a great friend to have.
James Michaels (36):
James is currently suffering from empty nest syndrome, with Onyx looking for an apartment, Jordie in school, and Sapphire off traveling the world. He works as a photographer for a travel magazine and lives with his boyfriend Colin Marsh. He could always use more friends.
Evelyn Lockwood (39):
Evelyn is a muggle doctor, married to her best friend Corbin and the mother of three children. She has no friends, and could really use some. She's strong-willed, independent, and opinionated. She loves a good joke and can be a bit dorky, but isn't often one for drama.
Chalcedony Michaels (54):
Chal. He's Ruby's twin brother, but unlike his sister with her large family and successful business, he has spent all his time in his large gardens, perfectly happy being an eccentric, reclusive gardener. He's friends with Montgomery Pendleton, and Olivia Drage, but does very little to get out of the house. If you need some fresh ingredients or want to pester the crazy man with the floopy garden hat, he could always use some social interaction. Even if he can be a bit begrudging about it. He is asexual, with no real interest in a romantic relationship, but given time he could fall in love.
Asher Beckett (26):
Asher is the lead singer of Ashes, and is moderately famous. He likes to sleep around with cute guys, but he is picky about who he takes to bed. He's close to the band but is generally very emotionally shut off to everyone around him. He could use some friends that would try and chip away at his defenses. He has a final that is very very very very final and anything he gets into is usually going to be a one night stand or a fling here and there.
Mallory Corrins (22):
Mallory comes from money, but is a very soft and shy girl, sheltered most of her life. She's the receptionist at the family Inn, having chosen to stay with her cousins rather than stay in Russia. She needs friends but isn't really open to romance right now.
Cassielle Bonetti (38):
Cassi is a very bold, strong woman. She's a master in several forms of martial arts and generally just a bad ass, looking for friends and maybe somewhere to settle. She's going to spend a few years in the near future in Alaska, but doesn't have much else going for her.
Annika Corrins (20):
Annika is spoiled and bored, but is sorta trying to change. She's just having fun right now after getting away from a suffocating home, but she is looking for a job and a home so she can stand on her own. She needs friends, and is open to romance but it wouldn't be right away.


Celeste Rabson (24):
Celeste is 24, Scottish, and looking for friends. She loves astronomy and doesn't have the most money in the world. She's loud and fun and boisterous. She isn't open to romance but she could always use friends.
Brayden Moriarty (30):
Brayden is the proud new owner of the Hog's Head. He is very gruff and reserved, but is a generous and caring man underneath his tough exterior. Getting close to him would be difficult, but worth it. Not reaaally looking for romance right now, just a small group of friends he can trust.
Dimitri Korrinov (24):
Dimitri is a musician, but he doesn't care about fame or being recognized, he's just having fun. He's looking to settle down a bit, actually buy an apartment, and romantically speaking he has his sights set on a prickly, stubborn quidditch player, but Dimitri could always use a lot of friends. He's a very easy going guy that's easy to get along with.
Well... that took forever XD but here it is! Feel free to message me with any ideas!