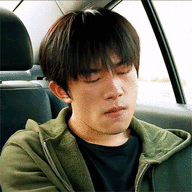 youngest + short + photographer
Messages

189
OOC First Name

Charlie
Blood Status

Mixed Blood
Relationship Status

Too Young to Care
Wand

Straight 10 1/2 Inch Sturdy Willow Wand with Boomslang venom Core
Age

5/2043 (12)
Maybe it was bold of him to try and set up a prank especially for the prefects. Bold or just incredibly stupid. But Jingyi was confident he could pull it off, he had been planning it for weeks and was sure he wouldn't get caught. And if a prefect or Professor did happen to appear, then he was a pretty fast runner and was sure he could get away without them seeing his face. But first, before he could start setting up, he needed to check that the corridors were empty and there was no one else around. Jingyi whistled innocently as he rocked on his feet around the corner from the prefect's common room, glancing from left to right as he waited for someone to walk past. And he was thankful when someone did, it was someone he recognized.
"Hey, Molly, wait a moment,"
he was quick to try and stop the girl, rushing over with a friendly smile,
"Can you do me a favor? Tell me if there's anyone around the corner for me."