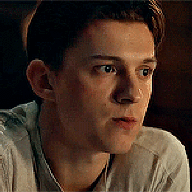 Captain • Legilimens-in-Training • King of Flowers
Messages

2,092
OOC First Name

Jesse
Blood Status

Pure Blood
Relationship Status

Single
Sexual Orientation

Bisexual
Wand

Straight 11 ½ Inch Sturdy Maple Wand with Ashwinder Dust Core
Age

June 20 2038 (17)
Set in September 2055, during
COMC 7:2
Lysander didn't think it was possible to love Care of Magical Creatures classes more than he already did, right up until Professor Burleigh sent them on a field trip to see some
dragons
. Lysander was absolutely ecstatic, his hands already shaking with anticipation as his fingers wrapped around the familiar kettle Burleigh used as a portkey. He barely registered the tugging sensation behind his naval, more focused on the blurred shapes around him as the school's scenery melted away, replaced by the darker tones of the shaded sanctuary chambers. The atmosphere was far warmer, a large part he had to guess was due to the searing flames that occasionally engulfed corners of the dragon's dens. Even with the protective barriers, the area radiated heat, the moderate spring air feeling a lot closer to that of a hot Summer. Lysander rolled up his sleeves and took a map, wasting no further time in stepping away to depart from the group. He'd seen dragons before, particularly the antipodean opaleyes that were native to New Zealand, but there appeared to be some on the pamphlet he'd not had a chance to see up close before, and he knew he had to make the most of their short time.
After some time of pressing his face up against the semi-transparent fields around the dragon enclosures, and pestering keepers with his questions, Lysander came across a classmate who, apparently, lacked even the
smallest
fragment of the same enthusiasm for being there that he did. There always seemed to be
something
going on with Connor Holland. His name was in everyone's mouths more often than not lately. The Head Boy hadn't even been able to stomach an entire prefects meeting, though rumour was that he'd been poisoned by one of the Slytherins, rather than vying for the spotlight as Lysander had initially thought. It was difficult to tell what was really going on with Connor. Everyone had always seemed to have a lot to say about him, which had definitely cultivated an opinion over time, but outside of some questionable flirtation, he'd never exactly done Lysander wrong. That was more Eric's style. Perhaps it wasn't fair to act like he was worse than he was, and, mostly, he absolutely
hated
having to avoid Kas anytime Connor was around him, which was a lot. Then again, if Connor had an aversion to dragons, then maybe there
was
something wrong with him. Who
didn't
like dragons?
Moseying on over, Lysander gave the boy a light, slightly awkward smile.
"So...are you allergic to dragons or something?"
He asked conversationally, since Connor was steering as clear from the magical barriers as one could. Again,
weird
.​