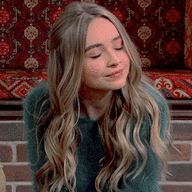 Future Potioneer in Blue 💙🦅
Messages

351
OOC First Name

Harleigh
Blood Status

Mixed Blood
Relationship Status

Too Young to Care
Age

3/2038 (12)
Kara brushed a piece of her blonde hair behind her ear, running her hands to straighten out her shirt. The party was at a park, so she was dressed casually in play appropriate clothes. Her Grandma Lily and Grandpa Rodger had called to wish her birthday earlier that day since they wouldn't be coming to her party. They still lived in England. Her fathers side of the family would be there; Granny Anne, Grandpa Sam, Aunt Olivia, her twin cousins Harper & Elizabeth would be coming. Kara had received presents from her mother's brothers, as they to would still be in England. Of course her mother, father, and brother would be there. Kara still couldn't believe she was turning eleven, that's a big deal!

She carried a bowl of sliced mangoes to a picnic table in the park with her family. Her mother had some presents and her father carried the rest of the food. Sammy, her younger brother, was simply pouting and dragging his feet to the table. Kara's dad, Samual, began setting up the food on the table. There was roasted chicken, corn, sliced mangoes, and vegetable stir fry. Kara picked out the foods herself, it was some of her favorite foods. Candace, Kara's mother, set the presents in a pile by the table. They were wrapped in matte blue wrapping paper.

She wandered over to the table taking a slice of mango from the bowl as she set it down. Taking a bite, she wondered who would arrive first. Recently she met a boy named Daniel who will be attending Hogwarts with her next year. She invited him to the party and hoped her would show.