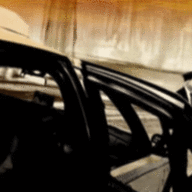 🏞️ Adventurous 🌳 Leader 🌳 Dragon enthusiast 🐉
Ever since she'd heard from Wills about the Forbidden Forest at Hogwarts, Maddy had longed to explore it for herself. She had always loved adventuring in the native bush with her brothers, so of course she was eager to do so in an entirely new forest she'd never visited before. That rule that said it was forbidden was obviously ridiculous, and it couldn't possibly apply to people like them, who'd grown up in the forest and knew everything they might expect from them. Maddy had never been in the bush alone before, but she was excited to try doing so, and confident that everything would be fine. And it would be a fantastic thing to write home to Sebastian about, and an exhilerating new adventure.

So on the sunny afternoon of her first full day at Hogwarts, Maddy set out. She had to do this early, before William offered to show her around and deprived her of the opportunity to try this on her own. Besides, it was too exciting to leave any longer. Maddy was well prepared, with her backpack stuffed with her raincoat, waterbottle, compass, and snacks. She strode confidently into the trees, with a smile on her face and her head filled with thoughts of adventure. Between the trees, the familiar dappled light was comforting and encouraging, though Maddy noticed some European trees among the natives. She could hear birdsong high in the branches, tui and bellbirds. Relaxing a little, she wove her way through the undergrowth. She would go as far as she could today, she decided. Not get tired, not turn back for anything. It would be great.