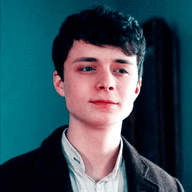 5th Year | King of Flowers | Growing
Open After @Rose Holland
Elliot had reached a point in deliveries where wandering the halls hoping to spot one of the Hollands seemed best. He was starting from the bottom and making his way up, hoping to run into someone on his list before he started hitting the towers and all their
stairs
. Thankfully, his luck seemed to be holding up when he spotted Rose Holland not too far ahead, probably on her own deliveries. "
Rose, hey,
" He said, jogging a bit to catch up with her. "
I've uh, got something for you.
" He said with a small smile, resettling his flower crown. Older students often still made Elliot nervous, but he'd always been less wary of Rose after how nice she was when he first met her last year.