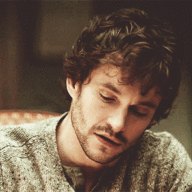 Messages

632
OOC First Name

Amanda
Blood Status

Pure Blood
Relationship Status

Interested in Somebody
Sexual Orientation

Gay
Wand

Yew 12'' Core of Jackalope Antler
Age

April 27, 2018 (35)
Erik still didn't feel quite right. He supposed he wouldn't for a while, maybe never. He was living with Evan for now, and he had to admit she was a much better roommate than they had been when they were kids. Her home was cluttered. However, there was a method to the chaos. Parts, books, and powders filled her rooms. Erik was the last person who was going to judge her. Evan was a genius, and as long as he respected her space, he was welcome to stay. She made him miss Mom even more. Evan was always laughing, getting things done, and doing what she loved. He was positive a shred of Julie's spirit had stayed with her. Not for the first time, Erik wished Julie had been his biological mom.
His first few intensive sessions of therapy had been grueling. He was in for another round this afternoon. Paging through a copy of the local wizarding newspaper, he was sitting at the kitchen table. Erik nursed a coffee and a bowl of oatmeal. He looked up to see Evan, who'd walked in through the front door.
She was still in her fleece pajamas, her hair still pulled into the double french braids Erik had worked in last night. She was carrying a pile of mail and an oblong bundle. Evan shoved it into Erik's hands. She nearly knocked over his coffee and oatmeal.
"What's this?"
"You picked up an admirer already?"
Evan teased.
"You've been here what, five days?"
Erik turned over the package in his hands, pulling down the wrapping to see a gorgeous bouquet of flowers. He lifted it to his face, smelling it. Erik reached for the small envelope at the top. Inside was a simple:
Love, Lou.
Blushing, Erik held the flowers to his chest. Maybe this meant they could repair things down the road.
"Hey, sis, you have a vase?"
@Lou Prindeou