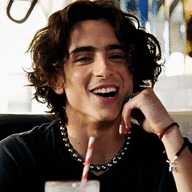 Messages

358
OOC First Name

Kadi
Blood Status

Mixed Blood
Relationship Status

Single
Sexual Orientation

Gay
Wand

Curly 14 Inch Swishy Applewood Wand with Kelpie Hair Core
Age

06/2042 (17)
Caleb wasn't sure what was wrong with him. Somehow he found himself on a broom hovering in front of the quidditch hoops waiting for Louis to toss a ball at his head. Of course he knew it was called a quaffle but he liked to pretend not to know things to bother the other boy. He had avoided this exact situation countless times over the years but things were different now. Caleb had expected what happened on Valentine's to be a one time thing never to be spoken of again. He had been wrong, at least partially. The kissing continued but they hadn't talked about it either, and he wasn't sure he wanted to. He could live like this. Except for when it now involved dodging quaffles when he'd rather be doing anything else.
"Hey! Watch it!"
Caleb called out when a particularly fast one came right for his head. Thankfully he ducked in time and he used a summoning charmed to catch the falling quaffle.
"You're going to end up by yourself if you end up killing me."
he whined and tossed it back to Louis.