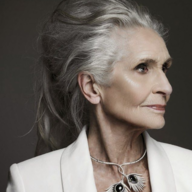 Scitorari Leader • Blood Magic • Ex-Death Eater
Messages

31
OOC First Name

Ash
Relationship Status

Married
Sexual Orientation

Heterosexual
Wand

Unyeilding Straight Hornbeam Wood Wand 13" with Hag Blood
[adminapproval=30001269]
Sitting outside an adequate cafe in Brightstone she awaited the arrival of long time friend and Necromancy Scitorari Leader Eustacia, she picked up a tea cup which was obviously bulk purchased for the restaurant and sipped the tea which tasted almost stale, The place tried to cater to all but they lacked in the most important part, their coffee wasn't better coffee was made too sweet, but they did make a marvelous scone the old Witch did enjoy to have a good scone on the rare occasion, besides Adalia had decided to chose a location which wouldn't bring much attention, a simple cafe with no fancy ratings, no attention was perfect.
Her Long silver hair was swept back into a Bun, giving her a stern expression about her.
She had sent an Owl to her Friend to discuss a plot she had in mind, she was studying Blood Magic in more depth and with her following it was easier to send the newer members to study some small lead while she attempted the more difficult tasks. The Great Grandmother had a Wizarding new paper in front of her she flicked through the pages browsing topics that interested her although a lot seemed like paper selling rubbish she had no time for there was a few stories fabricated about the Scitorari movement that made her want to chuckle at their stupidity.

Looking up over her paper she saw her friend arrive, folding the paper she placed it on top of her plate and stood up

'Eustacia, it's been a while'

she said arms slightly wide to embrace her old friend.