Here's what you missed on HNZ!


Week 5!
Really? Yes, really! S1 is flying by and with week 4 ending today we'll already be heading into week 5 tomorrow. It's a good time for everyone to make sure you're on top of things like posting and grading just to make life a little easier for yourself around exam time!

Quidditch
The second quidditch game of the year has happened with Slytherin and Gryffindor battling it out. Congrats to Slytherin for taking off with the win!
Will the Gryffindor team ever catch a break?
Halloween!
It might be me, but it feels like Halloween was over before it even started. Costumes ranged from simple to extravagant but it's clear the creativity was there for all of them! The costume contest winners are still under deliberation so keep an eye out for those.

Character Spotlight
Another month, another spotlight! This month's spotlight goes to

Lucy Montague

who's roleplayed by Sarah. Make sure to check out Sarah's answers to our questionnaire, offer her congratulations or ask any burning question you might have about Lucy!

Hallo-Werewolf
Halloween Werewolf has ended with the wolves scrambling away with a victory meal
. Hope you all had fun! And a big shoutout to Rowan for hosting, thank you!!

Busy season
This is just a reminder from your friendly neighbourhood site staff to keep an eye on the calendar if you're planning anything (events, apps, etc). We're heading into busy season and have some holidays coming up which means things might just take a little more time to be processed!
​
None
Don't forget to highlight your plots!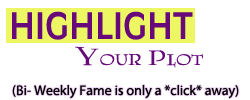 ​
Brightstone threads!
Club events
That's all folks! Just a short little update.
~ Marijke
(On behalf of the HNZ Site Staff)