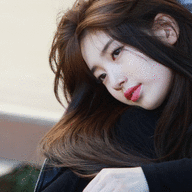 🤍 Bottles Emotions 🤍 Be Perfect 🤍 Friendly 🤍
Banner Request Form
Character's Name: Bada Yeong
*Banner Size: (You may leave this to banner maker's discretion)500x250
Celebrity you're using: Bae Suzy
Images on banner:
one
|
two
|
three
|
four
or anything similar
Text on banner:
Bada Yeong
| s
he has this fear of never being enough
(<-optional additional text does not need to have this text)
*Colour Scheme: white
*Border colour/size: maybe?
*Other: I'll leave everything else to you. Thanks a bunch!