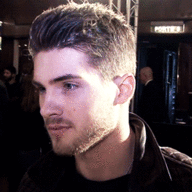 a styx, what do you expect?
Messages

281
OOC First Name

Kaitlyn
Blood Status

Pure Blood
Relationship Status

Too Young to Care
Wand

Curly 11 Inch Rigid Blackthorn Wand with Basilisk Skin Core
Age

8/12/2046
Cassius Styx listened to the first years become sorted, and he noticed Terror's twin brother became a new Slytherin, and then his uncle became a Ravenclaw. Cass started to wonder if this would be bad for him since he did not want to be compared to Loki at all. And then there was another name that attracted his attention. Melinoe Chase. Chase. That was Snowdrop's surname and he was still a little miffed about her. He asked his dad to see who she was, and why she was so adamant on protecting mudbloods. As it turned out, her father was an estranged pure-blood, and her mom also came from pure-bloods. So, Snowdrop was pure-blood, making them look terrible. Cass let out a sigh as he looked down at the other students on the grounds from the tallest tower. Most of the people here were beneath him, but he was only a second year. He could not convince others how he thought just yet. He would have to bide his time.
​