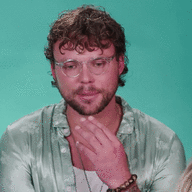 Messages

258
OOC First Name

Maria
Blood Status

Muggleborn
Relationship Status

Too Young to Care
Wand

Straight 14 1/2 Inch Sturdy Aspen Wand with Hippogriff Feather Core
Age

15 (02/2045)
Open after Kris replies as The Blue Lady
Ever since Josh had entered Hogwarts, there were so many things around the school that amazed him, but things that also confused him. How did the stairs move? How and why do the portraits move and talk? The few ghosts he had seen around the school as well had been amazing to him. The new Gryffindor had decided to go on some small exploration, investigating the portraits and how they could possibly work. As he walked down the fifth-floor corridor, he waved at all the portraits he walked past.
"Hi Mr Portrait, hello Miss Portrait, hiya portrait number three,"
Joshua said as he waved to each and every portrait on one side of the corridor, not particularly sure what their names were.