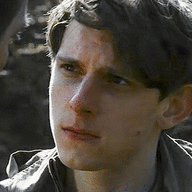 6th Year | Hurt Them Before They Hurt You
Messages

364
OOC First Name

Kris
Blood Status

Half Blood
Relationship Status

Single
Wand

Straight 9 1/2 Inch Rigid Willow Wand with Thestral Tail Hair Core
Age

7/2044 (15)
Cameron knew his patrols with Aine weren't exactly going to be the highlight of his week but after the fight with Isadora it was a relief to have some time just to think. And he had plenty of time to think, walking around the darkened corridors. He didn't even need to pretend that hard to be ignoring Aine, mind still ticking furiously over all the things he could have said to Isadora, indignant rage at the things she'd said to him after she picked the fight in the first place. It was all comically unfair, much like being paired up with his current patrol partner.
"
Doesn't it just drive you crazy sometimes? People just think whatever they want to think no matter what you say like, why even bother
," he blurted out in a huff, glancing at Aine before going back to trying to look like he was ignoring her. He'd managed to work himself into a proper sulk now but the silence had Cameron chasing his thoughts in circles and he'd rather say something, even if it was proper stupid, than keeping doing that (or take up Aine's stupid offer to chatter about whatever dumb thing she'd mentioned at the prefect's meeting). Besides, if anyone knew about saying dumb things in front of other people, it'd be Aine.