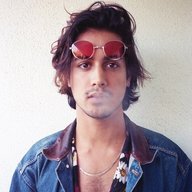 airhead-ish. energy bunny.
Jatin Tiwari was excited to be a second year. He was sure that this year was going to be better than the last year. Last yer had not been bad, but he was sure there could be some improvements. He main goal was to do well in History of Magic and his other classes. Jatin was focused on History of Magic because he knew nothing about this magical world, and he wanted to know its history so he could understand how the community became the way it was. He was sure Mervyn could help him with his classes! The boy walked into the Great Hall, as it was breakfast time. The tables were packed with students eating their first meal of the day. Jatin spotted the Gryffindor prefect and went over and sat next to him.
"Mervyn! I have a question for you!"
he said, as he grabbed and plate and looked around the table for something he could eat.