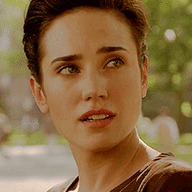 Messages

379
OOC First Name

Kris
Blood Status

Mixed Blood
Relationship Status

Single
Age

10/2039 (14)
Red Rose for @Tilly Drage
Brooke had heard through the grapevine that Tilly Drage was one of the students getting the most roses in the whole school. And she just couldn't understand that. She had no problem with Tilly, really, but there was no getting around that she had a reputation for causing trouble and Brooke couldn't piece together how that worked out into getting a pile of roses, especially not a red one. Maybe the Quidditch thing made up for more than Brooke realized. Maybe it'd be worth trying to be better friends with Tilly if people liked her so much.
Spotting Tilly heading down the hallway, Brooke put on a little extra speed, catching up to Tilly's long stride. "
Hi Tilly, I bet you're having a busy day
," she said, trying to match step with the Hufflepuff. "
I've got a rose for you though,
" she said, grabbing the red rose.