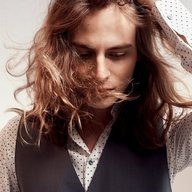 Healer In Training- Quiet- Beat Down- Lost
Messages

14
OOC First Name

Jess S
Blood Status

Mixed Blood
Relationship Status

Single (Not Looking)
Wand

Hand me down
Age

21
Miran was settling in surprisingly well with Martine and his brother. He'd been nervous when he'd come here, and even more so when Martine had convinced him to move in. He had been working on cleaning up the kitchen, wanting Martine to rest while she was home. She cleaned enough for her job- though to be honest, she'd been the one to teach him how to clean up properly in the first place.

He had just finished cleaning the stove when he heard a knock on the door. "I've got it," He called, jogging over to the door. He opened it, confused a moment when no one was there. He looked up and down the street, before stepping back. A little noise then made him look down, and he froze, the color draining from his face at what he saw. There was a little basket on the step, with a newborn baby wiggling. He lowered gently, picking up the attached note. Dear Miran, This baby is yours and she deserves better than I can do for her. Take care of her.

Miran swallowed hard, staring blankly at the baby. There was a folder, and he picked it up, pulling out an unofficial document with a womans name and his own, but not the babys. He remembered having a one night stand with someone about a year ago maybe, but he'd been drunk. He'd gone to one of Basils quidditch parties, drank too much, and woke up in bed with her. He hadn't seen her since. Apparently, that was all it took.

"Martine?" He called, his voice shaky. He stayed on his knees, afraid to pick up the baby but afraid to move. "Martine!" He called a little more desperately, his voice breaking as his panic rose more quickly.