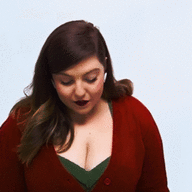 🦁energetic🦁confident🦁 . 🦁kaikōura kea beater🦁
Standing at the door to the Kingsleys house, a lot of things about the current situation felt surreal to Lizzie. When Jacob had invited her to his house for some Quidditch training she had agreed in a heartbeat, and it had only struck her as the owl was soaring away from her house with its message that this would mean going to her Head of House's home. Lizzie had always liked Professor Kingsley, but just the thought of seeing her outside school felt deeply strange, actually visiting her house was an entirely new level of bizarre. It felt almost illicit, to be seeing how her teacher lived outside of school, even if practicing with Jacob was the focus of the visit.

It also felt deeply strange to be in a position of mentorship. Lizzie had taught other people bits and pieces about Quidditch and flying at school, but this felt different. Jacob was a housemate, likely intending to go up for the team in the same position Lizzie played, and could be taking her place when she graduated. She was almost exactly on the other side of the dynamic she had shared with Archie when he had been captain, mentoring a younger player, and the thought of how much she had grown since her struggles in second year sent a strange pang through her heart. It was also strange to think that hopefully she would soon be doing this for a whole team, with James graduating. Lizzie could only hope to live up to the standards of the people who had mentored her as she was growing up, do her best to become someone they could be proud of. With a blend of strange and poignant emotions running through her, Lizzie took a deep breath and put on a bright smile to hide her inner struggles as she knocked on the door.