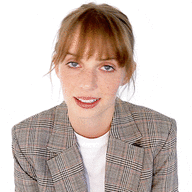 loyal 🧨 headstrong 🧨 bossy
Messages

326
OOC First Name

Kadi
Blood Status

Pure Blood
Relationship Status

Too Young to Care
Wand

Curved 12 Inch Unyielding Reed Wand with Dragon Heartstring Core
Age

08/2046 (13)
Leah was finding lessons both thrilling and tiring all at the same time. She had been so eager to spend time with more kids her own age that she had kind of forgotten about the studying part. But she was managing alright so far even if it did cut into her exploring time more than she liked. She had left her last lesson in a hurry to make it to lunch with enough time to do some reading for her next lesson but she hadn't been able to close her ink well just right. She had managed to make it down a flight of stairs while fiddling with the lid and not spilling a drop. She was getting frustrated and for a moment she forgot to look where she was going. Of course that was when she ran into someone and spilled ink down their back.
"Merlin's beard!"
she exclaimed and covered her mouth in horror.
"I'm so sorry."
she said quickly and repeated over and over again, unable to think of anything else to say.