Thantophobia | Co-Owner Rosenberg's Interior shop
[adminapproval=30242935]
Sofia
GABRIELLA
Rosenberg
​
----------------------------------------------------------------------------------------------------------------------
''Hey there now. Where'd you go?''
----------------------------------------------------------------------------------------------------------------------​
NAME: Sofia Gabriella Rosenberg
NAME MEANING:
- Sofia (S-o-fee-a): Means Wisdom in Greek.
- Gabriella (Gah-Bryel-lah): Gabriella is a Italian feminine variation of Gabriel and Means God is my strenght.
- Rosenberg (Ro-sen-berg): Means Rose Mountain in German.
PLACE OF BIRTH: Stockholm, Sweden
CURRENT RESIDENCE: Stockholm, Sweden
NICKNAME/ALIAS: Sofia doesn't have nicknames at the moment.
AGE: Nineteen
BIRTHDAY: May 20th, 2031

--------------------------------------------------------------------------------------------------------
''You left me here.. so unexpected.''
-------------------------------------------------------------------------------------------------------​
NATIONALITY: Sofia is Swedish
BLOOD STATUS: Half Blood
SEXUALITY: Hetrosexual


RELATIONSHIP STATUS:

Single
ZODIAC SIGN: Taurus: As a Taurus born on May 20th, your patience and loyalty are amongst your most defining qualities. While there are plenty of people who are quick to anger and get frustrated, you are not one of them. Even in the most seemingly difficult situations, you have the innate ability to keep your cool and display understanding. While this quality is admirable in its own right, those closest to you admire your loyal nature the most. Above all, you devote yourself to your loved ones and their well-being.


ELEMENT:

Earth: Your sign's paired element is Earth and of all the zodiac signs, only the Taurus has a fixed relationship with the element. Your special connection with Earth allows your personality to be a stable and firm as the ground you walk on. While others may call you stubborn, this quality is only a result of your earthly prudence. You find no comfort in having your heads in the clouds, instead you only work towards practical and realistic goals. Embracing your earthly influence will keep you on a path toward success and material gain.


PLANET:

Venus: Your sign's ruling planet is Venus, but as you were born in the third Decan, or part, of the sign, you also are entitled to a helping of Saturn's mysterious influence. While Venus's power can be seen in your sociability, warmth and cooperation, it is the power of Saturn that links to your control, authority, wisdom and perseverance. More so than any of the other Taurus Decans, your blend of planetary power makes you disciplined. You strive for excellence in all you do, which explains for your hard working and organized nature. While others would expect praise for such an amazing work ethic, you have no interest in notoriety. As family and security are your greatest concerns in life, you are only motivated by material and financial success. Although this quality makes you serious throughout the day, at home with your loved ones you are fun-loving and warm.
--------------------------------------------------------------------------------------------------------
''
You changed my life. I hope you know.
''
-------------------------------------------------------------------------------------------------------​
EDUCATION:

Hogwarts New Zealand
HOGWARTS HOUSE: Gryffindor
FAVORITE CLASS:
Charms
LEAST FAVORITE CLASS:
Herbology
OCCUPATION: Co-Shop Owner Rosenberg's


WAND

Straight 12 Inch Sturdy Larch wand with Phoenix Tail Feather Core
- Wood: Larch is a durable wand wood that helps realize new talents and always seems to have some unexpected qualities influenced by its owner.
- Core: Phoenix tail feathers are not easy to come by. The animal is known for its versatility, making wands with this core useful for wand casters who seek to become good with different types of magic.
- Inches: Sofia's wand is 12 Inch and Sturdy.
--------------------------------------------------------------------------------------------------------
''
Cause now I'm lost. So unprotected.
''
-------------------------------------------------------------------------------------------------------​
SORTING POST: The day was there, Sofia would attent Hogwarts New Zealand for seven years. Seven years was a very long time so she hoped that she would have a great time there. She had mixed feelings about going to Hogwarts, she was excited because there would be so much boys and she hoped pretty one's. But at the other hand she had to leave her father alone with Gabriel, Giselle and Novalie. The Swedish girl had a bit bellyache while thinking about what she left at home. She felt a bit responsable for her siblings and her dad, because she was always the one that helped with the housekeeping. But deep down she knew that her father was doing better now and that Gabriel and Giselle would be old enough to help their father out. It was now four years ago that she lost her mother but Sofia felt tears in her eyes as she looked out of the window of the train. Her dad and siblings were there to say goodbye as Sofia stepped on the train to Hogwarts, but she was sad that her mom was not there to share this moment. And there were a lot of moments still to come, that she and her siblings would all go through.
The sad feeling went away when she saw a lot of cute boys while walking to the Great Hall. When she stood in front of the giant doors, she took a moment to take a deep breath. The group was entering the Great Hall and Sofia enjoyed looking around. It was beautiful and so big she didn't really had a idea of how Hogwarts would look, but it had something really cozy and she got the feeling that she could feel home here. While they were led to the front of the room were the sorting would be, Sofia made eyecontact with different boys. She loves to get a smile from one, she just loved boys she was crazy about them. But when her dad talked about the love he and her mother had, Sofia would stick out her tong because she found that gross. She was not after love, but just enjoyed of being the centre of attention in a group. When they were starting she was waiting for her name to be called. '' Rosenberg, Sofia! '' The blonde walked confident towards the front and when the Hat was placed on her head she took a deep breath again. <I>'' Well, put me in a house were cute boys are please.'' she thought and a smile appeared on her face.
"Gryffindor!"
PLAY BY:

Zara Larsson
BODY TYPE:

Slim


HAIR:

Sofia has long blonde hair. She always wears her hair down.


COMPLEXION:

White


EYES:

Sofia has got blue eyes.


SPECIAL FEATURES:

She has a scar on her right wrist.
--------------------------------------------------------------------------------------------------------
'' I
n the blink of an eye.
''
-------------------------------------------------------------------------------------------------------​
LIKES: Dancing, Music, Attention and Boys.


DISLIKES:

Studying, Heights, Quidditch, Books and Silence.
SECRETS: Sofia doesn't have a secret at the moment.
GOALS: Sofia wants to graduate and after that care for her father.


FEARS:

Heights, Losing people, Quidditch, Mouses and Fire.


STRENGTHS:

Sofia is a Confident girl, she is satisfied with how she looks and how her personality is. She has her insecure parts just as anybody, but she likes to be in the spotlight not behind the curtains. She is also Social, she isn't afraid of stepping to somebody and start a conversation, she loves to meet new people and especially boys. At last she is Musically and creative. She has a passion for dancing and does that already since very young age. She loves music too, and can play the guitar.
WEAKNESSES: Sofia is a terrible Flirt and that isn't always nice for everyone. She is always kind to the boys and friends she has, but she is afraid of losing people so doesn't want to have one friend that stands close to her. She wants as lots as can be and especially boys. Sofia is very impulsive with the things she does, she isn't a follower of rules she just does something that she feels at the moment. At last Sofia has a big fear of highs. She hates Quidditch and everything what has to do with it, so climbing or flying is her weak spot. She doesn't dare to do those things.


MIRROR OF ERISED

Seeing herself with her mother right beside her.


BOGGART:

Falling from a broom
PATRONUS: Dolphin: Just as a Dolphin she wants to get attention of the male.


AMORTENTIA:

Grass, Roses, Boy parfum
FIRST KISS:
Unknown Boy
VIRGINITY:

N/A
FIRST CRUSH:

Lennon Cohen-Knight
--------------------------------------------------------------------------------------------------------
''
I never got to say goodbye .
''
-------------------------------------------------------------------------------------------------------​
PERSONALITY:

Sofia is a spontaneous girl that likes to chat with others. She has a passion for music and especially for dancing. She can play the guitar also, and is very good at it. Sofia is a confident girl and is not afraid of showing that to others. Next to that she is a big flirt, she has a weakness for boys and loves the attention from them. Sofia finds it hard to stay with one person, so for her to settle down is a hard thing. Because of her mothers death she seeks a lot of comfort with boys. She is afraid of loving one person too much and than lose him, just like she lost her mother. So that is why she wants to have as much friends as possible, because one good friend thinks she is scary. When Sofia is in a bad mood she doesn't really know how to show her emotions in a right way. Sofia is already grown-up fast, because she helped her father with raising her brother and sisters, when he was grieving over his wife's death. At last Sofia has a terrible fear of heights so she really hates Quidditch and everything with heights. Also Sofia has Thantophobia, that means she has the fear of losing someone you love. This is hard for her to make close friends and to fall in love. It is controlling her life.
HISTORY:

Sofia is the oldest one of the children from Adela and Mans. She was born in Stockholm, Sweden in the hospital. Sofia was a beautiful baby and a easy one for her parents. Sofia got two younger sisters and one younger brother, and she has the best connection with Giselle her younger sister. Sofia had a lovely youth she could get along fine with her siblings although she could be a bit bossy about being the oldest. Sofia already liked on young age to decide what was gonna happen. When Sofia got seven years her world collapsed when her mother died. Sofia her mom was a famous Quidditch player from the Nordic National Quidditch team, but she made a terrible fall from very high after she was hit by a beater that hit her head with the Bludger Bat. There is still a investigation about why the Bludger Bat hit her head by the beater, if it was on purpose or just a dumb mistake. Sofia helped her dad when he was mourning over his wife with raising her brother and sisters. Sofia has a lot of anger and sadness inside of her that isn't processed yet. That makes her a very hard and sometimes mean person. Sofia her dad choose to give his children a good education so Sofia is going to Hogwarts New Zealand.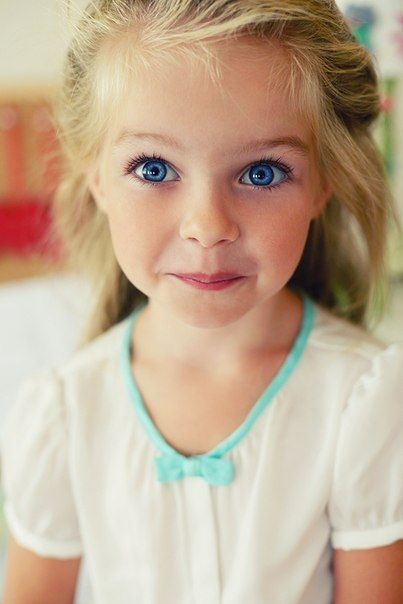 Little Sofia
THE ROSENBERG FAMILY TREE:






Name:

Adela Greta Rosenberg-Johansson DEAD


Relation

:

Mother




Blood status:

Half blood




Marital status:

Was Married




Occupation:

Nordic National Quidditch Chaser







Name:

Mans Erling Rosenberg




Relation

:

Father




Blood status:

Half blood




Marital status:

Was Married




Occupation:

Shop Owner Rosenberg's






Name: Gabriel Evald Rosenberg


Relation

:

Brother




Blood status:

Half blood




Marital status:

Dating




Occupation:

Professional Quidditch Player







Name:

Giselle Saga Rosenberg




Relation

:

Sister




Blood status:

Half blood




Marital status:

Single




Occupation:

Student HNZ







Name:

Novalie Emilia Rosenberg


Relation

:

Sister




Blood status:

Half blood




Marital status:

Single




Occupation:








Name:

Sanna Waldgrave-Rosenberg


Relation

:

Aunt




Blood status:

Half blood




Marital status:

Married




Occupation:

Healer








Name:

John Richard Waldgrave




Relation

:

Uncle




Blood status:

Half blood




Marital status:

Married




Occupation:

Auror








Name:

Beaubelle Alaina Waldgrave




Relation

:

Cousin




Blood status:

Half blood




Marital status:

Single




Occupation:

Libririan







Name:

Liam Waldgrave


Relation:

Cousin


Blood status:

Half Blood


Marital Status:

Dating


Occupation:

Student HNZ

Slytherin





Name: Nöel Waldgrave
Relation: Cousin
Blood status: Half Blood
Marital Status: Single
Occupation: Student HNZ

Gryffindor


Name: Lovisa Alice Waldgrave


Relation:

Cousin


Blood status:

Half Blood
Marital Status: Single
Occupation:




Name: Agnar Berulf Rosenberg
Relation: Uncle
Blood status: Half Blood
Marital Status: Married
Occupation:

Arithmancer







Name:

Brigithe Signe Rosenberg-Nielsen


Relation:

Aunt


Blood status:

Half Blood


Marital Status:

Married


Occupation:

Astronomer




Name: Therese Victoria Rosenberg


Relation:

Cousin
Blood status: Half Blood
Marital Status: Dating
Occupation:

Professional Quidditch Player







Name:

Alice Gabrielle Rosenberg
Relation: Cousin
Blood status: Half Blood
Marital Status: Single
Occupation: Student HS

Hufflepuff





Name: Olivia Brigithe Rosenberg
Relation: Cousin
Blood status: Half Blood
Marital Status: Single
Occupation:




Name: Luna Myra Rosenberg


Relation:

Cousin


Blood status:

Half Blood


Marital Status:

Single


Occupation:




Name:

Yue Luna Rosenberg


Relation:

Cousin
Blood status: Half Blood
Marital Status: Single
Occupation:




Name: Agnes Greta Davenport-Rosenberg


Relation:

Aunt


Blood status:

Half Blood
Marital Status: Married
Occupation: Employee at Gringotts




Name: Bryon Maxim Davenport
Relation: Uncle
Blood status: Half Blood
Marital Status: Married
Occupation: Employee Norwegian MOM






Name:

Gabriella Clarice Davenport


Relation:

Cousin
Blood status: Half Blood
Marital Status: Dating
Occupation: Employee Norwegian MOM






Name:

Lauren Elin Davenport
Relation: Cousin
Blood status: Half Blood
Marital Status: Single
Occupation: Student HNZ

Hufflepuff







Name:

June Crystal Davenport
Relation: Cousin
Blood status: Half Blood
Marital Status: Single
Occupation:




Name: Camille Livia Davenport
Relation: Cousin
Blood status: Half Blood


Marital Status:

Single
Occupation:
Last edited: