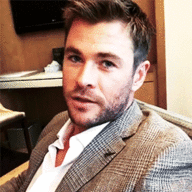 🍬 1-4 charms; one of the kids, apparently 🍬
After Professor Kains classes had mainly gone according to plan, he was pleased with the majority of his students. What he didn't appreciate though was when a student walked out mid way through without any explaination and he very much wanted to get to bottom as to why. After helping to raise seven of his nieces and nephews he felt as though he was in a good position to talk directly to the first years, and so had sent a message to the young Gryffindor to meet him in his office.

His office was still reasonably bare as he'd not had the position for too long, but the usual desk and chairs were ready and prepared, and the Charms Professor was in the middle of writing to his new girlfriend. It was certainly strange to finally be able to call Elly that after a year of dating her, but he had been more than ready to take things to a more official level. He looked up when the charm on the door began to chime, indicating that someone was outside, and with a wave of his wand he opened the door as he lay down his quill. "Please, come in," he requested to the student, eager to discuss what was going on in her mind.