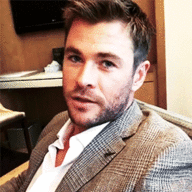 🍬 1-4 charms; one of the kids, apparently 🍬
The last thing Professor Kain wanted to do on his first week was take points from misbehaving students, but after catching a couple of second years fighting he couldn't just let it go. He was wary of the Slytherin that had been injured after Nova had thrown a chair at her, but he wanted to help the Ravenclaw too and find out why she'd been so angry in the first place. While he didn't condone violence, retaliating also wasn't the best way to deal with her problems and the second years had enough trouble as it was with violence in their groups.
After directing the Ravenclaw to his office on the third floor, he opened the door and laid the pieces of the girls broken book on his desk.
"Please, take a seat,"
he offered, waving his hand around the room for her to choose a seat. He closed the door behind them and took a seat in his own chair and glanced towards the blonde.
"I'm not here to argue with you, and I'm sure you know throwing chairs at students is not something you should be doing,"
he began, looking over the book that lay in tatters on his table. He was wary of stepping on the toes of the Ravenclaw Head of House too, but depending on her reaction would depend if she needed to speak to Professor Joseph's too. Right now however, he just wanted to help and perhaps ease the girls mind a little.