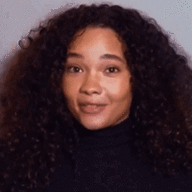 ✨perfectionist ✨ french ✨ ✨ NZSD ballet student ✨
Finally getting to take electives meant a big stack of new schoolbooks, and there was nothing October liked better. A day so sunny was rare for September, and October had no intention of wasting it, despite the nippy winter chill still hanging in the air. She bundled up in a few thick layers and headed outside to the rose garden. Even if it was too early in the year for them to be in bloom, it was still a lovely area, and the cool air was refreshing.

Making her way through the roses, October quickly found a bench that seemed exactly perfect. Positioned just so that if she felt like taking a break, October could look out over the whole school grounds and just enjoy the view. Perfect. Settling in, October set her small stack of books next to her and opened her notebook, just in case anything caught her eye to come back to. Picking up the first book off the stack, October leaned back and let out a contented sigh, relaxing back in her seat. Finally, after all the stress back home, a moment of peace.