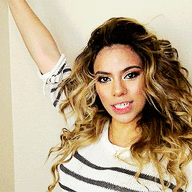 Vic Uni Student | Yeah, Nah
Sia's first two years at uni had been a lot. She'd been so excited to be off on her own studying and hanging out with friends and just generally being a 'Real Adult' away from her family (though Sully's lingering magical stuff always seemed to intrude on her life even when she was away from him too). And it had been fun, but also terrifying and exhausting in equal measures. With the end of her second year coming up though, Sia liked to think she'd mostly gotten the hang of things, and one that had definitely helped with all that had been October.
Sia wasn't sure what she could call things between her an October beyond a lifeline, but she wasn't going to question it. She didn't think she could get through a day without texting the other girl, complaining about assignments or her roommate not doing their dishes, and definitely couldn't last the week without meeting up to grab a coffee or just lay around her flat, as they were right now. Sia had been flipping idly through Netflix, October's head resting on her lap while Sia gently playing with October's hair. Labels or not, having October around kept Sia at an equilibrium, though the more she thought about it, the more strange it was that she didn't have a name for it. "
Hey, wait. Are we dating?
" She asked suddenly, glancing down at October's face below her curiously.