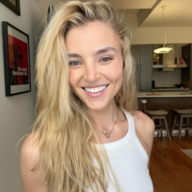 Impulsive ⚡ Family Guardian; Loyal
Messages

4,633
OOC First Name

Pheeb
Blood Status

Unknown
Relationship Status

Seeing Somebody
Sexual Orientation

Pansexual
Age

12/2031 (25)
Now that Geo had reached the end of her first semester, exams behind her and ready to head into the holidays, the third year knew that there was still something she needed to do. It was no secret to those closest to her that her favourite subject had increasingly become Defence Against the Dark Arts, and it wasn't entirely down to the subject material. She'd been meaning to come to talk to Professor Styx a little sooner, but after the event that had spiralled out of control with Sophie and Elly she'd left it a few days to feel better. Sophie may not have totally approved of her decisions, but Geo wasn't one to hold back when she had her mind set on something.

She hoped that Professor Styx had managed to pick up on the hints that she'd been dropping over the last year, as early as the rose she'd sent him back in February. Many people seemed to be intimidated by the man but that was exactly was she liked. He was confident and knew how to control the room, and every time she laid her eyes on her Professor she felt the goosebumps raise on the back of her arms. Not even Jess had managed to achieve that. Nervously, the Hufflepuff had taken herself down to the dungeons, knowing she wasn't going to be able to wait another six months to find out the answers to her questions. This was important for her and the sooner she knew what to do the sooner she could move on with her life.

Approaching the door of the handsome mans office, Geo carefully knocked on the door, adjusting the blonde hair that she'd kept most natural in an attempt to give off the impression that she had a good reason to be here and would be taking it very seriously. She waited for a moment, hoping that he was in. She hadn't put all this effort into her outfit for nothing. After reading the Hogwarts Monthly, Evelyn certainly seemed to know her stuff and had taken a leaf from her book, hoping it would impress.

​