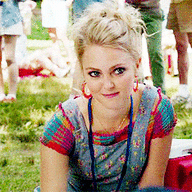 Artsy- Struggling- Broken- Eldest
Ava had lost track of the days, caught in a mess of grief and pain and depression. She couldn't stop thinking of Elsie, or Elio, or Phillip, or Vader. All she knew how to do was hurt the people she cared for. She saw it every time she closed her eyes- the looks Philip tried to hide from her, Elios face the last time they'd spoken, Vaders face when she had yelled at him. When was the last time she had seen Elsie? It didn't matter. She was sure Elsie would be just as disappointed by her.

Ava lay in Vaders bed, curled up around one of his pillows and wearing shorts and one of his shirts. He was her person, her other half, but unlike Elio, she wasn't Vaders. She had thought she was, once, that he needed her just as much as she needed him. But Vader had shut her down. His rejection echoed in her mind almost constantly- being in his bed both soothed her and tore her open again. She needed him, more than anything or anyone, and she was nothing to him. She sighed, curling tighter around his pillow as she stared blankly at the wall.