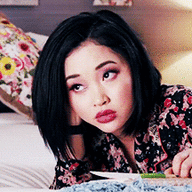 Messages

1,159
OOC First Name

Ana
Blood Status

Half Blood
Relationship Status

Single
Wand

Curly 11.5'' Sturdy Elm Wand with Meteorite Dust Core
Age

15
Celia was relieved to have a brand new slate of professors this year. Aside from a select few, she didn't like her old teachers very much. Most of them had been utterly inept, cancelling class at the last minute or giving them pointless assignments. One professor Celia would miss was Professor Corrins. She still wasn't a huge fan of the woman's teaching methods in the classroom, but she had come to enjoy their private lessons and tea-time chats.

Celia knew Professor Corrins probably wouldn't have time to continue the private advanced Charms lessons, but she hoped the woman wouldn't mind her continuing to stop by to chat or study. Her office was one of the few places in the castle where Celia felt comfortable working on her muggle schoolwork. She didn't have to worry about anyone coming across her and asking why she was reading up on American history or solving math equations.

Today, though, Celia just wanted to catch up with Professor Corrins and see if she had any interesting gossip. The professor had always been remarkably candid with her, sharing details about her former life as an heiress and her current one as a professor. By now, Celia had a pretty good sense of Professor Corrins' class schedule, and she made sure to visit when she knew the woman would be free. She was glad to see that her office door was open, and she knocked on the doorframe. "Hi Professor Corrins," she greeted with a smile.