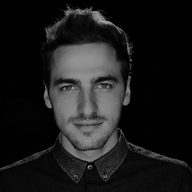 Husband | Father | Legend
James was at a loss. Halloween was over and yet he was still dating Lyra Potter despite his promise to Maddie. What happened at Halloween had changed things, Maddie going with Link Potter had changed things. Having to watch his dormmate manhandle her the way he had had made him feel physically sick and made his blood boil. It had almost made him do something stupid, something he no doubt would have regretted the following morning. The event of divine intervention may have been extremely embarrassing but it had probably saved him from crossing a line which would have destroyed any chance of him having a future with Maddie, and he wanted that more than anything.

Going through with what he promised Maddie was what he wanted to do, he didn't love Lyra and after being with her as long as he had been, he should be. With his head in a mess, James found himself wondering to the trophy room. He had hoped wherever he was he would be alone, but of course, he wasn't. "Aion," James grumbled. The pair were on better terms since the forbidden forest, but James was still uneasy about Maddie's ex-boyfriend. Simply because he was that.