flourish and blotts owner | mother
Messages

1,123
OOC First Name

Emzies
Blood Status

Muggleborn
Relationship Status

Married
Sexual Orientation

Heterosexual
Wand

Curly 9 1/2" Sturdy Larch Wand with Boomslang Venom Core
Age

1/2012 (39)
------------------------------------------------------------
For once there is nothing up my sleeve ,
Just some scars from a life that used to trouble me ,
------------------------------------------------------------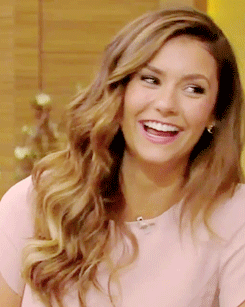 Say Hello to
Lily "Livia" Cliffeton!
------------------------------------------------------------
I used to run at first sight of the sun ,
now I lay here waiting for you to wake up ,
------------------------------------------------------------
​
FULL NAME​
Lily "Livia" Fossil Cliffeton
​
MEANING​
Lily - The name Lily is an English baby name. In English the meaning of the name Lily is: Lily flower. Pure. The flower lily is a symbol of innocence; purity and beauty.
​
"Livia" - as a girl's name is of Latin origin, and the meaning of Livia is "olive". Usually used as a short form of Olivia.
​
Fossil - Latin fossilis dug up (Cf. fodere to dig); replacing earlier fossile < French
​
WHY​
Lily had always wondered what the origin of her name was but she had never been to inclined to ask about it, as far as she was concerned as a child it was just her name, and not the one she usually went by, so it didn't entirely matter to her why she was called as much. She was named after the flower because her parents always loved the flowers and they though it was the best name for their daughter. Lily has always liked her name, even when she didn't go by it, she always preferred it to her stage name which she'd always chosen to identify with as a child. Lily has always loved the fact she was named after a flower and that she grew to also really love the flower too, so it's always easy for her to receive and get flowers, since most people would by her lilies anyway because of her name, so it's been a good thing that she actually likes the flowers. She has grown to really appreciate her name over the years and is thankful for such a simple and good name. Her surname was of course not something she picked, Lily found it funny that her surname was Fossil, and has never been able to trace a real origin of the name. She knows it was passed to her from her father, but she doesn't know where the name originally came from, it just appears in her family in the later 1940s, and before that there is no other trace of the Fossil family. She has always been curious about her origins, mostly because she wants to find out if there is magic somewhere in her family. Lily has always liked her surname no matter how strange it has appeared to be to her. Cliffeton is the name she took from her now husband.
​
NICKNAMES​
Lily has always had a nickname, Livia, this name was never intended to be a nickname in anyway. Lily just misunderstood the instructions regarding the name. She picked the name after someone she knew from her home town. At her dance school which she went to before she attended Hogwarts, Lily was instructed to essentially pick a stage name, so that she might have a level of anonymity which might be more difficult to achieve if she was using her normal birth name, but Lily began only introducing herself as that, and stopped even answering to Lily for a period of time. She hide the birth name for a good many years, until she got to Hogwarts and there she had no need for the other name. Lily only knows a few people now who would ever call her or refer to her as Livia, she doesn't use the name often any more unless she doesn't feel comfortable giving her actual name. It's a fail safe if she feel threatened by a guy or anything like that, but really, she doesn't use it often at all. Lily has never have any other nicknames beside that, and has never thought to get one, Lily is a pretty short name so there is no need to shorten it, and other names that she's been given have been very specific to the person calling her that, and she doesn't particularly feel the need to ever mention those to anyone but that other person.
​
AGE​
Lily is currently 26 years old. She's pretty busy a lot of the time, and often doesn't have time to do anything for her birthday. She's always been very active around her birthday and occasionally may celebrate with a slice of cake, but more often she'll just celebrate by thanking people who wish her a happy birthday. She was never too birthday growing up and other than a little celebration with her family that's been all she's ever done. Lily has never thought of birthdays as hugely important, she never placed any importance in them before and likely will never, it's just a day like any other and she doesn't think it needs to be remembered more than any other day. In saying that most would assume that Lily likes celebrating other people's birthdays, but she finds that a chore, having to find a gift and a card of some kind, having to carve time out of the day to spend with them. Lily really despises that, so she doesn't bother with her own birthday and when she can she won't bother with her friends' birthdays.
​
D.O.B.​
January 29th 2012, Lily was born towards the end of the summer months in Auckland, New Zealand. She was born in the muggle hospital in Auckland, at around 1pm, it was a fairly long birth, Lily's mother went into labour on the 28th at about 7pm and Lily eventually was born 1pm the next day. Between her and her brother her father always said that Lily was the trickiest birth and Lily's mother stay in the hospital for a couple days after because of how tired she was after Lily had been born.
​
PROFESSION​
Despite attending Hogwarts and really falling for magic, Lily really couldn't leave ballet behind. She Spent the first two years after leaving school, training more or less everyday, before she moved to Bulgaria and joined the Bulgarian national ballet where she was for about two years, after that Lily joined the Russian National Ballet Company, where she stayed until she left in the November of 2038. Lily had been getting older and while she is still very agile and able, however, the thinness which was required for Lily to be a ballet dancer has lead to her hitting early menopause in August, she continued with the Ballet company until her contract came up and she left. Lily doesn't know what she'll do with her life now, and is really sad to leave dancing behind, but her heart was no longer in it. She wants to do something else. Lily decided after giving it much thought and noticing the advertisement in the paper, that owning and working in a store would be best for her, so she decided to apply and ended up getting the job. Lily was very pleased with herself.
​
CHILDREN​
Jacob "Jake" Oscar Fossil, born 3rd January 2038 in Australia, adopted by Lily and Justin a couple of months after his second birthday. Given up by young parents who decided they couldn't look after the child. Brown hair, and soft green eyes, slightly tanned skin due to time spent in hot country, a little small for his age, happy child.
​
FATHER​
Colin Fossil, is a muggle, with short brown hair and hazel brown eyes. He is quite tall, standing at 6" 2. He is very well built and was born on 23rd of June. Colin Fossil was born in Bordeaux in France. He moved to Paris at the age of 3, after his mother had been given a place at the finest dance school in Paris. Both of his parent's like, Michelle's were dancers. The best dancers in France. His father had become a teacher of dance to young girls who otherwise didn't have the means to. Colin attended most of these classes and though he was only 3 showed real potential as a dancer. He was enrolled into a dance school for boys at the age of 4. Colin's parents are still alive and living in Paris. Lily has been told they are dead and will later find out that they are alive. At the age of 15 Colin joined Mathew Bournes Dance School in England. After 4 years there Colin joined the Royal Ballet where he met, Michelle Skye Fossil. They got married when Michelle was 21 and Colin 20. After the marriage, they moved back to New Zealand. Both joined the School of Dance in New Zealand. When Lily was born, when Colin was 23, he left the dance school to teach dance part time at the Ballet School For the Elite. When Oscar was born, Colin, gave up work completely. It was only when Michelle died he went began to Choreograph at Auckland's Finest Dance School. Since Lily and Oscar went to magical school he has become very distant with them both. He moved to Tahiti after Oscar graduated and hasn't contact either of his kids since, he didn't even attend Oscar's funeral, which Lily is still very annoyed at him for. She has no interest in her father or form a relationship of any kind with him.
​
MOTHER​
Born in England, moved to New Zealand when she 4. Where she became the most promising dancer, both of her own parents had been dancers at the English Ballet school. They were the best dancers of the generation. Michelle is an only child and both her parents are now dead. They died in a car crash, on the day of Oscar's birth. She was a Professional dancer in London, at Royal Ballet for 4 years, where she got all the many roles, this was where she met Colin Fossil. They got married later in the year and moved back to New Zealand. Michelle was 21 years old. She joined the School of Dance in New Zealand and was recognised as one of the best new dancers. When she was 24 Michelle gave birth to Lily. Michelle, then gave birth to Lily's younger brother when she was 26 and Lily was two, and already showing big talents in dance. Michelle, then got straight back into dance and worked harder than ever. It was too hard however and when Lily was only 5 her mother died from malnutrition. She'd been in the middle of a dance and her heart just couldn't keep up and gave out. Lily is deeply affected by this and is disgraced by her mothers actions.
​
SIBLING(S)​
Born on the 1st of January at exactly 12:01am. He was always a little small for his age, with dark brown hair and silver/grey eyes, he was fairly tanned. He attended The Ballet School in Auckland. Unlike his sister he isn't a very good dancer but doesn't mind this at all. He prefers sports like football and rugby and basketball and is very good at each of them. He doesn't care about how he looks. But like his sister, is exceptionally good at languages. He can speak, English, Swedish, Spanish and Japanese. He attended Hogwarts New Zealand for four years before moving to France to attend Beauxbatons, he left school and joined the French ministry of magic as an Auror, he was killed while working by a group of what is assumed to be death eaters, in 2036.
​
OTHER​
Lily has no other living relatives that she would care to mention. She has grandparents on both sides, but she neither knows them or really cares about them. Most of her family were dancers and she's just happy to continue on with the family job, even though she did leave when she was 26.
​
PET(S)​
Lily had a cat while living in St.Peterburg, but she decided to not bring it with her when she moved back to New Zealand, she loved her cat dearly, but she wanted to leave all the old elements of her life behind. Nothing that would remind her of what her life had once been. Currently therefore Lily does not own any pets and if really not looking to own any pets. She's doesn't always like being alone, she almost craves the company of others, but more recently, in light of recent events in her life, she just wants to be alone for a little bit, she really doesn't want another creature lingering around the place. Lily doesn't see herself as being in a position of getting any pets any time soon. Despite what she thought would happen upon her returning to New Zealand, she now owns a small kitten called Timmy, she loves the little guy and is very happy to have him in the house.
​
BLOOD STATUS​
Muggle born, neither of Lily's parents were magical, nor were their parents. Lily has no idea where the magic she and her brother have came from.
​
THOUGHTS ON BLOOD STATUS​
Lily has never really known anything other than being muggle born, she didn't know about magic until she came to the world, and she's had a little bit of a love hate relationship with magic. She thinks that her life would've been simpler if she had never been a witch, she wouldn't have taken such a break from practicing, Lily has always thought she could be better at magic but couldn't because of the fact she took time out. She understands why some people might dislike her because of her blood status but then she's always thought of the magic as a gift and questioned why anyone would purposely hate on those being given such a gift out of the blue, she thinks of it as being good at dancing, some people are naturally good without it running in the family, and some are good with generations of the family being dancers and thus the same she applies to magic, Lily would never be annoyed that anyone who had never had previous people in their family would be good at ballet, but she can understand where some are coming from even if she doesn't entirely agree with it all. She definitely think that she's less than any pureblood.
​
HOMETOWN​
Auckland, New Zealand, Lily was born and raised in Auckland, on a little suburb in the north of the city. They didn't move as Lily was growing up. She enjoyed being raised in Auckland it gave her a little bit of perspective on certain things and she realised that the remoteness of New Zealand in general helped her ensure that she only did what she really needed to.
​
CURRENT RESIDENCE​
Auckland, New Zealand, despite the amount of places that Lily has travelled to and lived in she was always very happy to be in New Zealand and so, upon living her last place of employment, the only place Lily could think of moving to was New Zealand. The place held so much more for her than any other place in the world. She didn't have any family left in the city but it was still the only choice in her mind about where she might return to. Lily has always loved it and it made sense in her mind to return to it.
​
THE PLACE TO LIVE​
There are a good number of places that Lily likes going, she enjoyed living in St. Petersburg and she enjoyed living in her first apartment in Sofia, she enjoyed most of the places that she lived but Lily would say that the she would live anywhere in Auckland. As a home city and the place she knows best in the world, to her it's just the most perfect place. She wouldn't change any of it for the world. She loves every single space of it. To her the city is just so perfect that it wouldn't matter where she lived, just as long as that was the city she was in. She loved the history and depth of wealth of St. Petersburg and the beauty of Sofia but, she will always say that her heart and soul remain in Auckland. it wouldn't matter where, just that it was Auckland and not somewhere else.
​
PREVIOUS HOMES​
FIRST HOME: The first place which Lily ever lived in was her family home in Auckland, New Zealand, it was a bungalow type house in the north of the city. It was a three bedroom home, the third bedroom was intended to be a guest bedroom, but when Oscar was born it became his room. Lily did not spend that much time at the house between Hogwarts and earlier at the other boarding school which she attended there wasn't much time for her to spend at the house, though she really loved it. She enjoyed the spacious kitchen and old style decor which wasn't particularly modern and her father always said it reminded him of the old 70s movies with the style of decor. It was a big enough house for them, with a spacious enough garden, which was well maintained by her father. Lily's room was the smallest bedroom, but she was never bothered by this. She liked her room, she liked the space given as it was just enough she had found to practice. She liked simple decoration, opting for paler pastel colours. The house was sold when her father moved to Tahiti, and most of Lily's belongings which she didn't take with her were donated to charity.
​
SECOND HOME:

After graduating from Hogwarts, Lily moved out of her family home, and with money she'd saved up over the years she managed to get herself a small apartment in the east of the city. It wasn't a particularly big place, it was fairly cramped and Lily never really unpacked her things because it was just too small for her to be able to. She did however enjoy living in that apartment, she enjoyed the freedom it gave her and she liked being able to do things for herself. She didn't leave the apartment often aside for to go to work which she only did once a week. It wasn't a particularly healthy way of living, even Lily will admit that, but she liked it. She was definitely sad to have to move out.
​
THIRD HOME:

Her third home, was her apartment in Sofia, which was a top floor apartment overlooking the Borisova Gradina in the southeast of the city. it was bigger and cheaper than the flat she'd been living in New Zealand, she was able to dance with the company and she taught a couple of lessons on the side in the park during the warmer summer months. She liked the apartment, it was simple in almost every way, but Lily enjoyed it like that. It was a one bedroom apartment and only with the use of her magic was she able to not freeze in the winter months because the apartment block was so old the windows tended to both leak and allow air in. Despite all this, Lily did really love this apartment and she thoroughly enjoyed living in Sofia. It was far cheaper than any other place she lived in after.
​
FOURTH HOME:

Upon moving to St. Petersburg, Lily had some issues getting an apartment just due to the short notice of her move, but eventually after about a month Lily found a small but well equipped apartment near St Isaac's Cathedral in the heart of the city. The apartment was old, but well built and though the city itself was very cold during the winter months she didn't feel it as much in her apartment as she had done in Bulgaria. The apartment was bigger than the one she'd had in Sofia, but it was similar in that it was minimally decorated. Lily thoroughly enjoyed this, and if was big enough for everything that she needed. Of all the apartments this was the one she stayed in the longest, she always talked about moving because she was a little far out from most others, but she enjoyed he seclusion of the apartment and she liked the skyline she could see from her window. She really made the small apartment a home and was sad in the end to leave it.
​
FIFTH HOME:

After spending about seven and a half years living outside of New Zealand, Lily was pretty happy to return home, she waited until she had a small but modest little house on the outskirts of the city on the west, and she moved back. Lily had intended to find another apartment but she wanted something a little more spacious and with money saved up over the years she managed to be able to pay for it. She found it with no difficulty, its a two story, three bedroom house, which is more space than Lily ever needed but she likes it. She likes the space of it. She enjoys how it looks both on the inside and the outside. It has enough space for her to do what she wants and she doesn't have to worry about the neighbours discovering her magic. She lives in this house with her boyfriend Justin, their cat Timmy, and their adopted son, Jake.
​
SEXUAL ORIENTATION​
Lily has always been fairly certain of her sexuality, she's attracted to men, but is very curious about woman and that sort of thing. She'd say that she was straight, but that she was a little bi-curious. If a relationship was to pop up and it was to be with a woman, Lily would have no issue with it. She likes being loved and for people to show her affection and she wouldn't be beyond being in a relationship with a woman if she felt that connection that she feels with men generally with a woman. Lily is pretty open about her sexuality and doesn't shy away from what some people might call awkward or strange.
​
CURRENT RELATIONSHIP STATUS​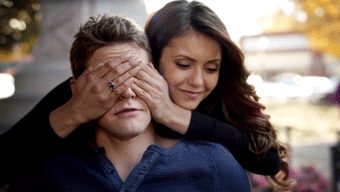 ​
Lily recently married, Justin Cliffeton, they met when Lily had been in New Zealand a couple of weeks and really managed to hit it off. She had reservations about it, mostly because of the last relationship she had just come out of, and the trouble that had occurred between them, Lily had first thought that her returning to New Zealand would be all about healing and spending a lot of time alone, but he surprised her, blind-sighted her by being incredibly sweet and loving, she appreciates all of the help she gave him, and in his company she found herself relaxing, the woman had been stressed for months, and despite not yet having told him about the fact that she couldn't have any children, but she really likes him, and things are so simple for her, that she doesn't want to ruin it. They had dinner at Lily's when Lily invited him to dance, and in the end this lead to their first kiss, and he proceeded to ask her to be his girlfriend. She agreed after thinking it over for a second, though she hadn't wanted to jump into anything too quickly, he was perfect in every way, and better than she could've ever hoped. He moved in with her over a sort of few months process without really realising it and Lily was incredibly happy about it. However upon him saying that he loved her Lily got overwhelmed and left, upon her return she told him about the fact she can't have any children and by the end of it they decided to adopt, and now have a son.
​
FIRST KISS​
Between the summer of her seventh year, Lily met a guy who lived not to far from her in Auckland, he was the same age as her, but a muggle. They hit it off pretty easily one evening and one thing lead to another, and they kissed. Lily would describe it as sloppy and messy and things just snowballed from there in their relationship. She thinks that as first kisses go, though it came fairly late she's never been so bothered about that. More she's always thought that there was no importance in getting the first kiss then, or just far later in life.
​
FIRST FRENCH KISS​
This happened in the same evening with the same guy. It closely followed the first normal kiss, Lily had been bored and so had he, the first kiss had just lead to many other kisses, and many other things. Though she didn't know him particularly well, she never regrets anything that they did. She'll always say they were late teens and that's what teens at that age do. She doesn't remember much about him now, even really his name just that he was a pretty sweet guy.
​
PAST RELATIONSHIPS​
Because of how busy she was, Lily has only been in three real relationships, the first was with the boy whom she had all of her first times with. This relationship was long distance but Lily grew bored of him, once she had graduated and moved away, so she broke it off. Lily was never in love with him and would never say that she ever had been. He was just a momentary fling of sorts and though they talked about their feelings, Lily would never claim to have ever been in love with him.
​
The second relationship lasted about six months and it was during her time in Bulgaria, she had ventured into the park on her second day living in the city and had ended up getting pretty lost. She had been fairly hopeless with the language too and a guy about her age helped her out, they were in a pretty serious relationship for the most part of her time in Bulgaria, on and off kind of relationship, which in total lasted about six months. She loved him a lot but they fought all of the time. It ended pretty badly when he cheated on her with someone else. They hadn't spoken since.
​
The last relationship was one that lasted the entire time she was in Russia. They met on the first day, both the newest people in the dance company and just formed a bond through that. They loved each other and were ready to start a family but she couldn't produce children and everything feel apart. She was very in love with him, she was in love with the guy before him but she was never in love in the way she'd been with him. Everything had been good when they were together and she hated that they could no longer be together, but even Lily couldn't at all see it working. Their relationship broke up when they were going to try to have a family, which was when Lily decided to try to put a little weight so that she would be better able to have children, so that it would become more likely. It was however three months into them trying, and Lily putting on weight that she discovered that due to her low body weight index for the most part of her life, she was going throw early menopause and thus would never be able to have any children of her own. Lily and her then boyfriend hit a rough patch in their relationship, they both loved one another but not being able to have their own children devastated Lily and caused them to grow distant. Lily didn't know what to do and the relationship just crumbled at that. Lily feels ashamed and distraught that she can't have kids of her own with him, and thinks that breaking it off was what was best for them both.
​
FLINGS​
Lily has never really believed in flings, she understands why people do it, but to her the sex is only a part of the relationship, it's the boring part she likes getting to know people and getting to be intimate with them. She likes being able to do other things apart from just have sex. It was never something that she ever wanted and thus she has always felt that it wasn't the thing for her. She's never just been with a guy for one night and then left it at that. She's more of the type to engage the person in an intimate relationship more than anything else. She respects those that chose to do that, but knows it would never be the thing for her.
​
THE FIRST TIME​
For Lily though sex with people she doesn't know doesn't appeal to her in the slightest she always never saw much importance with the first time having sex. It was in her mind just something that happened. Her first time was with the man from her neighbourhood and though it was messy, terrible and Lily would say one of the worst experiences of her life, she was glad she did it with him. Though their relationship had been brand new, she trusted him and they were both trying for the first time together. She had no idea what she was doing and nor did her, but she never say this as a bad thing, Lily had never thought it would be good to have a first time with someone who knew more than her. If she had to do it over, she'd likely still do it with him.
​
BIOGRAPHY​
Lily was born in the warm January of 2012, in New Zealand. Both of Lily's parents were fairly young when she was born. Lily was raised largely by her father who quit his job when Lily was born, only going back when her brother turned five, and began attending school. Lily and her mother were inseparable during the time they had spent together, Lily wanted to be just like her, and threw herself into ballet from a very young age, keen to mimic what she'd seen her mother do with ease. Lily at the time had no idea of her mother's battle with her weight, and only really came to understand it when she was a lot older. Lily had been in school when her mother had died during a rehearsal. Lily was devastated, at this outcome, she couldn't believe it. She was incredibly angry about it too. She grew distant from her family in many ways, she grew distant with her brother, they had been fairly close previously, but their relationship had never truly been fixed. She didn't blame her family for what had happened, but she certainly wasn't keen to stick with them afterwards.
​
Lily began showing signs of magic when she was seven years old, though she had no idea about what these were, she got her letter when she turned eleven, and was incredibly surprised by it. She had never figured that she would be a witch, and after a lot of persuading from her father, she finally agreed to go to the school. She was sorted into Slytherin, where she was very happy, though still unsure about the whole fact about magic. She made a couple of friends, but also a number of enemies, Lily had been pretty bitter about being pulled out of what she wanted to do with her life and this was reflected in how she acted. Despite this and the amount of times she had attempted to pull herself out of the school, nothing worked. She was made a prefect when she was sixth year, much to her surprise and then graduate in the following year.
​
------------------------------------------------------------
The city outside still sounds like it's on fire ,
you put on new sheets, the white flag of a Saturday night
------------------------------------------------------------
​
HAIR COLOUR​
Lily's hair has always at its most natural state been a dark brown in colour. She's kept it at different lengths throughout her life though for the most part her hair has remained long. It's always been a fairly long length ranging from just below her shoulders to her lower back, it is naturally fairly wavy and if it gets too tangled it becomes a curly to the point where it it becomes ringlets and unmanageable. She likes to keep it wavy and occasionally will take the time to straighten it, despite the length, her hair is still fairly thin and for ballet she has very often kept it in a bun, which might've been pretty hard had her hair been thick but she was saved from that. She generally keep a side fringe, but it also varies in length also. Lily has always enjoyed both her hair colour and length, while its not the most out there either in style or colour she has always like it, she has always found that it suited her fairly well and she has always loved her hair. There has never really been a time in her life where she has disliked her hair.
​
HAIR HAS BEEN DYED​
Due to her contracts with various dance companies Lily has not often dyed her hair, she has occasionally dyed bits of it when there were no performances or things like that, she usually just streaks her hair with various different colours just at whatever colour really takes her fancy at any precise moment, but by enlarge Lily has never really truly dyed her hair. She has always wanted to, and with her magic she knows it's very easy and possible for her to do so, but she was never able to. She knows that upon leaving the company that she now can, but lily is a little too afraid to try. She is in awe a lot of the time when people dyed their entire hair various colours. She always finds that truly amazing, and she is never altogether sure if she could do such a thing, or that if such a thing could suit her hair or how she looks. Lily knows that she will eventually probably cave but as of right now, she has never done more than put a couple of streaks in her hair.
​
EYE COLOUR​
Lily has light brown eyes, she and her brother always shared the same eye colour, she had always liked that about them, her eyes used to be far darker when she was born, but they grew lighter in shade as time went on. This is unlike her brother who had light brown eyes and they got darker until they settled on the same shade as Lily. Lily does not need glasses, nor has she ever required them, neither of her parents wore them, so she assumes that her eye sight will be fine for a long while yet. If her eyesight had gone slightly while she'd been a dancer she would have attempted to have them corrected almost immediately. She doesn't want glasses, has never wanted them and would've found it frustrating to have to use them while practicing. She doesn't think less of people who do wear glasses just that she never actually would.
​
BIRTHMARKS​
She does not have any birthmarks, nothing that either she or others have ever spotted. She has a few freckles on occasion within certain lights, but largely she has none. She doesn't mind it too much, she lacks scars on her body as well as birth marks, Lily has never minded this, she has always thought it would be nicely unique to have something like that, but she also really loved not having to worry about hiding certain things, or having to worry about them when in front of an audience or camera. Lily would never think anything less of people with birthmarks, though she might be prone to making a joke depending on the nature and size of the birthmark. When she was younger Lily would've done a lot more that just maybe make a joke, but growing up has helped her be less likely to do something like that. She loves the fact she doesn't have any but thinks no less of others who do, specifically considering it is not something that can be helped.
​
BODY TYPE​
Lily's body type is a dancers body type, she is thin, perhaps thinner than most, but has lean muscles due to the dancing that she does. She is of average height standing at about 5ft 5/6, and has long thin legs. She doesn't have much weight to her, and only recently has been putting any on. It takes quite a lot for Lily to really put on any weight, she's a very small person and she has a high metabolism. Lily had never enjoyed being anything other than the size she is. She knows that there is nothing wrong with being any size, and she knows that as a dancer she put her body through a lot, she is paying the price of it now, but Lily likes how she's built and she likes how she looks, she thinks that her thin, ballet frame suits her a lot more than most people. She doesn't mind being so thin, though she does wish that she could have children and that is her one regret in doing all of the work to be a dancer. It is an easy regret to have, and it was the one thing she had always told herself she would attempt to avoid but in the end she wasn't able to.
​
BLOOD TYPE​
Lily has had many medical exams in her time as a dancer, they were necessary for her to have when she was moving between dance companies and to ensure her health was in top form so that she would be able to preform with ease. Lily has never broken any bones, she's only ever sprained her ankle and that's about the worst thing she's ever had. As for her blood type, she's never needed a transfusion and has always been too slim to donate any blood, but she needed to know it in case anything happened. Lily likes knowing it, and it has always been something she was keen to know, despite never having done it, and never having needed to know it, Lily has always thought it best to know of it. She has spent time in countries where she barely spoke the language, so in the event that she wasn't able to see a company doctor she'd at least be able to communicate in some kind of a way with the doctors of that country.
​
WHICH HAND?​
Lily had never been fond of formal education, she was interested in learning languages and learning grace along with her ballet lessons but the rest of it she was uninterested by, so she ended up beginning to write far later in life than most would. She took to it pretty easily, writing with her right hand with ease within the first week of beginning to learn. She can sort of write with her left, which her father always attributed to the fact that through early ballet she was as strong in both hands, and this seemed to spill over into how she was writing, when she was learning to write. Lily has exceedingly neat handwriting now, she writes everything with her right hand, despite being capable with both, though better with her right. She has never thought it really an advantage to her to be able to use both. Since, despite liking writing and things like that now, she still doesn't do it all that often. She was mostly used to signing various forms, or making notes nothing substaintial. In the muggle world she grew very used to writing it a pen rather than a quill and still really struggles to write with a quill, more so now since she hasn't spent much time in the magical world since she left Hogwarts and even less so when she left New Zealand.
​
SIGNATURE​
[IMG='width:134px;']https://40.media.tumblr.com/2e770a24cba439ad33b0cc56cce8ac12/tumblr_npwh85tdvn1qju4cdo1_540.png[/IMG]​
VOICE​
Lily has a light New Zealand accent which has faded slightly into just a much duller, plainer english accent due to the amount of time she's spent away from New Zealand and the fact that most of the english speakers she did know were either from the UK or Canada. She used to have a fairly thick New Zealand accent during her time at Hogwarts, however she sounds less like that now. Her english is her most dominate language and the only one she really knew well until she moved to Bulgaria. When speaking either Bulgarian or Russian, Lily has traces of an accent more so on her Bulgarian than her Russian, she's just not very good at speaking it, it is her weakest language and she spent the least amount of time within that country, so it is understand that her Bulgarian is the one where she has the most obvious accent. Her Russian is far better, though there is still a detectable accent on everything that she says. Lily used to like how she sounded but ever since her english has become less clearly accented she loves it far more. She finds it much nicer, far softer and just better. She knows that after spending time in New Zealand, she will likely get her old accent back, but she isn't too bothered by that, she doesn't really mind that at all. Lily has always enjoyed New Zealand and sounding like a New Zealander.
​
I CAN SPEAK​
Lily's first language is English, she was born and raised in an English speaking country and she learned that language first, it is her strongest language and she has never had any problems with it. Lily has always been very good at English, she never really struggled in the reading and writing parts of it. She then learned Russian, long before she went to Russia, it was part of the school curriculum that they learn Russian, French and Italian, she was far better at Russian than the other two. She can speak, read and write fluently in Russian now, even better so since she actually spent time in the country. She has not problems with the language most of the time, but occasionally might struggle to write it. She knows that it is complex and that is why she has some issues, though not that many at all. After that, Lily can speak fairly good Bulgarian, she picked it up very quickly, but she struggles to write it. She didn't really need to much during her time in Sofia so she never really learned to write in Bulgarian, but she can speak it a lot better than she first thought she would, Lily really thought she would never pick it up, but being absolutely thrown in the deep end really helped her pick it up with ease. She knows bits and pieces of French and Italian, but really not enough to hold a conversation in either, she can understand them a little better than she can read or write in them, but those are her weakest languages.
​
I AM ALLERGIC TO​
Lily has never been allergic to anything. Lily has tried lots of different foods and been to many different places, and she has never developed an allergy to anything. She had a small allergy to mint when she was a young child but it faded by the time she was six. Lily figures that she eats to little to be allergic to anything. But, that she realises is not how allergies work, but part of her figures that is part of it. Lily has always enjoyed the fact that she isn't allergic to anything, she's known girl's and guys who've been allergic to countless things and how annoying it is for them. So much work to ensure that they don't die or anything. Lily just likes being able to live in a place where she doesn't need to so much as bat an eyelid about what she eats because she knows that she'll be completely fine. She likes being able to do that, she feels good about it and would alway prefer to be allergic to nothing.
​
PERSONAL STYLE​
Lily's style changes a lot, she used to wear a lot of personal and comfortable clothes because she would spend almost all of her week dancing and going between different studios, so wearing anything other than comfortable and warm clothes was not advisable, but Lily has always enjoyed style, she has always like being able to mix and match different clothes. She dresses fairly casually, and often would be described as a sporty sense of style just by the clothes that she wears. Lily likes getting dressed up for things and she likes wearing dresses and things like that. She doesn't wear them too often because she largely didn't have the time to. Lily likes summery clothes but enjoys mixing and adding layers during the winter months. She would say that she likes to keep up to date with the latest trends and things like that. She has some slightly different style of clothing because the latest Russian trends are not always the same as the recent New Zealand trends or wizarding trends. Lily has always enjoyed fashion, and having spent so much time in an industry that also enjoys dressing up and certain types of clothes Lily would say she's pretty good now at discerning certain styles and what suits people best.
​
CURRENT PLAYBY​
Last edited: