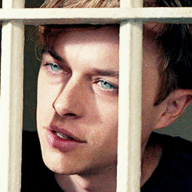 Anarcho-Magic Leader | out of control
Yevheniy had amassed a small amount of people, those who were like him in their belief and had joined with his faction within the Scits, and he felt pretty proud of who had managed to get, all were a fair bunch, he liked them, they were willing, and that was all he really required of those around him, they had to want, they had to believe like he did. Sure, they hadn't yet managed to do much besides the recruitment drive which had certainly pushed them towards slight notability, pushing the two members of his sect to five, which he thought was a fair achievement, the only downside was perhaps that they were known by the Aurors, or the sect was known, they might not know who he was, given the way he had moved about quite a bit in his youth and hardly ever filled things out with his full name. Given this he was feeling pretty good, and he thought they had enough to start driving forward, Yevheniy didn't really know how to do this, he had ideas, mindless vandalism, maybe a couple of fights but there was no long term plan, and whenever he got close Yev would just have another drink and the night would snowball from that.

Instead today he had decided to summon his people, and together he decided that they could try to do something, they could meet, like minded people and start driving their point forward, maybe with the help of the others within his sect they would be to stay on target, drink less, talk more. He didn't particularly want to get into theory, the bar he'd picked in bleak street was a favourite haunt of his and he was a few drinks in so discussion the politics of their particular brand of anarchism wasn't what he wanted, Yevheniy needed action, he itching for more than a fight, he was itching to drive forward his goal and perhaps push the scit cause forward a little. Yev did have a grand idea of what his group was, the power it had, but he felt as the ones who must to a certain extent identify with the anarchist ideal he put forward that they too would be keen for action, keen for something, to collectively join together and finally begin this fight to free the knowledge of magic. He sat with drinks ready for each of the people, they had no choice in the matter, good quality Ukrainian vodka, and he was ready to discuss what their plan of action could be.
​