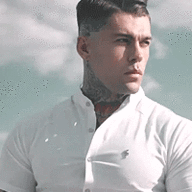 healer ✠ volatile ✠ 11'9"
Messages

62
OOC First Name

Kaitlyn
Blood Status

Mixed Blood
Relationship Status

Single (Not Looking)
Wand

24" Cedar with Acromantula Web Core
Age

5/1/2033
Kaelan Borisyuk had years of experience impersonating Killian. Although, writing a letter and sending it to Amethyst was a bit tricky. He already pranked her once and it did not go well. His shoulder still ached from time to time from the aftermath. He knew that Killian would be absolutely livid if he knew that his brother was meeting with his girlfriend, but honestly, Kaelan wanted a favor. In order to try to limit the whole monstrous temper of his oldest brother, perhaps Amethyst could sweet-talk him into not beating him into a pulp upon meeting him, again. He knew that if two part-giants tousled and fought, the muggles might wonder if the town was under an earthquake. It was best to keep tempers down, and Kaelan knew that if he could prove to Killian that he was trying to actually make amends and do something with his life, he might be accepted more. Might even apologize for what Killian did to him. But that was reaching. For now, he remained a ways away, to see if Amethyst would show up at the bench that he said Killian would be waiting for her. Kaelan would have to make sure that she doesn't try to run and at least hear him out.
​