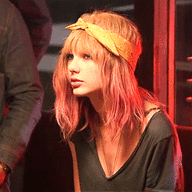 Flonf Queen 👑 // Ex-Dancer // Writer
Aminia Macksimov loved the rose bush. She cared not for it's meaning, she'd never known the student who died. In fact it didn't concern her that students had died - it was bound to happen eventually wasn't it? The blonde knew if she was careful and intelligent - which she always was - she could get through her schooling at Hogwarts with no scrapes or scars. None on the outside at least. Thus far she had none on the inside either - and that was how she preferred it. Perhaps that was why she'd only contact Lennon occasionally. She liked having him around - he made her feel good about herself, but she knew the minute they graduated she would never hear from him again, so what was the point in getting close to someone who wouldn't stick with her? She didn't need that kind of trouble.

Over the past week of being back Aminia had begun to feel slightly down, and rather melancholic. She was home sick for the dance academy - and though she didn't want to stop learning magic she also did not want to be away from dance and become rusty. So for that day, while she was feeling as if she was slipping, she invited Lennon to come sit with her via note, on the blanket she'd laid out. There were snack cakes to share from the kitchen, and the blonde was already munching away, waiting for her toy to come spend some time with her.