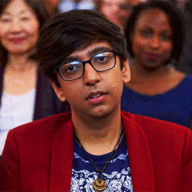 Messages

125
OOC First Name

Kris
Blood Status

Half Blood
Relationship Status

Single
Age

04/2046 (14)
Yellow Rose for @Renata Stepanova
Raafe was glad he knew who his next delivery was, recognizing her from the few Quidditch games he'd watched (which did make him wonder if her broom had been one of the ones they'd tried to steal), though knowing her face and finding her in the castle were two entirely differently things. He'd managed to get some directions from a few portraits on the fifth floor who Raafe made a mental note to ask for advice from more often. "
Hey, you're Renata right? You play on the Hufflepuff team and you definitely haven't had anyone steal your broom lately, right?
" He asked as he caught up to her in the hall.