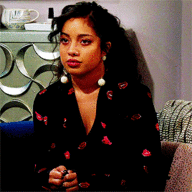 💋 Beaux 7th year | Co-captain | BONSquad 💋
The game against Hogwarts had been unbelievably vicious, tempers and frustration in the whole team running high as player after player was hit with no end in sight. Orélie could still barely believe it had all happened, the phantom feeling of the snitch still gripped so tightly in her hand even now that they'd made it back home. She, Penelope, and Aidan had had some time to recover back at Hogwarts, being tended to by the nurses there, but she was still aching all over. But nothing was going to stop her celebrating with her team after a game like that.
"
To our amazing team! Let's hope we never have a game like that again,
" She called out to the gathered group, wincing as she raised her glass. Her other arm had been wrapped around Nadine almost permanently since she'd nearly collided with Orélie after the end of the match, all previous animosity from earlier in the year forgotten out on the pitch after such a harrowing match. "
I couldn't be more proud of all of you, really,
" She said, still feeling wobbly with emotions and pain after everything.