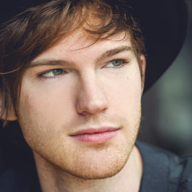 Wandlorist - Silver-Handed Ollivanders Assistant
[adminapproval=30106937]Dangerous circumstances were not ones Emmett often delved into. Of the youngest generation of Lancasters, he was one of the few to play life safe, unlike his sister and their other more reckless relatives. Scitorari members or sympathisers who sought out trouble at every turn. It was those kinds of situations he tried his best to avoid. He didn't have the powers of prophecy his sister possessed, he couldn't predict the outcomes of his choices. Perhaps if he could, he wouldn't have let Fenris persuade him to go through with the idea of procuring illegal goods to further his studies. Ingredients like Basilisk Venom or Snidget Feathers were difficult to come by, as they were generally rare or protected creatures. As a wandlorist, if Emmett was going to make any progress in his craft, or create a substantial wand, he'd need to expand beyond the mundane ingredients he had access to.

With a deep breath of the cool night air, and a pocket filled with galleons of questionable legitimacy, the Lancaster wizard walked slowly down the shaded, cobbled roads of Bleak Street. He was familiar with the scene, the boy worked only around the corner in Obsidian Harbor, and his family ran it's own business in Bleak itself, but he was headed to the furthest depths of the street, out of the prying eyes of the Ministry and common folk. He'd be meeting with a wizard, but it wasn't until he reached his destination that he realised, especially in the dark of the night, he didn't know exactly how to recognise who he was looking for.