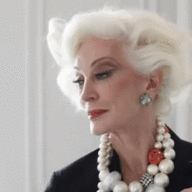 Lady of the Dead • Neromancy Leader • Former DE
[adminapproval=30226429]
The Scitorari had been particularly quiet and withdrawn from the public eye recently, but that didn't mean nothing was being done behind the scenes. They were, after all, seekers of knowledge and truth at their very core. Eustacia spent much of her time pouring over ancient tomes or research notes she had gained from her travels to foreign countries and black markets, searching high and low in her attempts to find pieces of information that may have been lost in the passage of time, that would further propel her goals of achieving power over life and death itself, for the betterment of wizards worldwide. From Egyptian books of the dead, to haphazard scrawlings of raving alchemists, the necromancer left no stone unturned. There was no time to waste, particularly for a woman who wasn't getting any younger. A lot had happened in her long life, from her time spent as a Death Eater, a combatant in a magical war led by the Dark Lord, to now, a leader herself with new goals and ambitions, as a part of the Scitorari. For Eustacia, gone were the days of focusing her energy on ridding the world of muggles, a focus shifted to far grander goals. Even with all of her experience and achievements, she felt there was still so much left to be done, her life still not entirely fulfilled.

During an afternoon spent alone in her study, surrounded by stacks upon stacks of magical notes and research, Eustacia came across a sheet of parchment containing theories on the famed Philosopher's Stone, apparently written by a bitter alchemist trying, in vain, to compete with Flamel. It detailed untested methods of replicating the capabilities of the artefact without using the stone itself, such as hastily drawn alchemical symbols with ideas on how to transmute base metals into gold, but most importantly, it contained proposed recipes for an Elixir of Life, with key ingredients such as a phoenix feather that the writer was unable to procure himself during that time period, but which was now quite readily available for someone like Eustacia. The recipes were mere drafts, unfinished at best, but a base the woman thought she could work with, and had to at least try for herself. If the stone could be created by man, rather than a natural resource in the earth, surely it had to be possible to create its fabled abilities without the trouble of figuring out how to create it specifically.

Using the research, Eustacia made notes of her own, theorising on different possibilities and outcomes, but she couldn't attempt to put it into practice alone. Her knowledge of potion-making was far from basic, yet she couldn't have considered herself a leading expert in the subject. She knew as much as she needed to know over the years, but wandwork was more of her forte than brewing. She needed someone far more experienced. As fate would have it, exactly that type of person lived not too far down the same street as she did.

The Necromancer departed from The Silver Snake with a small bag of necessary supplies in hand, and in almost no time at all, arrived at the dwelling of Ioan Finch, the leader of the Scitorari's very own potions faction. She hadn't owled ahead, deeming it unnecessary considering the short distance between the two buildings, on top of her need for his expertise being somewhat sudden, she'd hardly had the time to inform him until now. If luck would have it, he'd be home, and hopefully intrigued by the particularly ambitious idea. It was a long shot, as most experiments had been so far, yet they could only try. With a firm rap of her gloved hand against his front door, the woman waited.
​