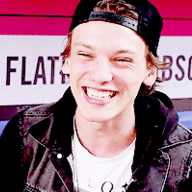 Clueless ~ Adorable ~ Soft
Messages

18
OOC First Name

Jess S
Blood Status

Mixed Blood
Relationship Status

Too Young to Care
Age

8
Amodeus was usually supposed to go home after school. But a few older boys had stopped him on the way home and convinced him to go with them to the old haunted house on the edge of town. He was standing there with the others, and he was starting to feel a little doubtful. "
Do I really need to go in there?"
He asked, looking to the others with wide eyes.
They all started laughing, nudging each other. "
Of course! There's- ah- secret treasure inside!"
Amodeus' eyes lit up. "Oh, treasure? That's so cool! I can take it back to Christian," He thought out loud, thinking his brother would like to have some real treasure. He started to go inside, hardly noticing the snickering of the boys around him as he walked up to the gate.