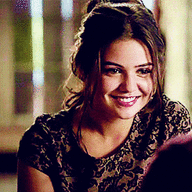 Little Goblin l Writer of children's books l ☆
Keeping her heritage a secret for her friends became harder and harder. People started to ask questions why she was wearing a beanie when the weather was scorching hot. She couldn't keep it hidden for any longer so she decided to tell Mitchell. Mitchell deserved to know it and Len couldn't keep it a secret for any longer. She had even stayed with his family last year and it just wasn't fair for him.

Len had send Mitchell and owl and was ready for him. She had asked him to come to the rosebush for something important. It was important at least to her so it meant a lot for her if Mitchell accepted her. Alongside with Chante, Mitchell was Len's best friend. Len had chosen a moment when everyone would be away and she could reveal herself in peace. She was already wearing her hair up without a beanie or headband so her ears couldn't be missed. Not that her height wasn't already a neon sign telling people she was a goblin. She did tell everyone she suffered from dwarfism.