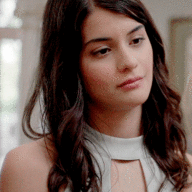 British || 5th Year Slytherin
Basics
Charlotte Greenwood
April 13, 2035 (14)
Pureblood Witch
Born in Manchester, England
Currently Resides in Manchester, England
Appearance
Charolette Greenwood stands five feet and three inches tall and is thin for her age. She had brown hair that falls just past her shoulders and bangs swept to the side. Her earthy brown eyes were usually full of sinister thought and desire.
Personality
Charolette is a very privileged and bitter person to her core. She lacks actual attention for her parents and gets spoiled by her wealthy father. Expecting the best of herself and everyone else, she doesn't stand for less than perfect. While she is direct and forward, she does have a soft spot for animals of all kind. She thinks people of lower magical bloodlines are an imperfection to the magical society and have weaker magical abilities.
Family Life
​
Gabrielle Greenwood (Dilys)
Mother
Married to Afton Greenwood​

Afton Greenwood
Father
Married to Gabrielle Greenwood​

Oscar Greenwood
Brother
Single​

Margot Dilys (Shepard)

Grandmother (Maternal)
Married to Brice Dilys

​

Brice Dilys

Grandfather (Maternal)
Married to Margot Dilys

​

Aspen Greenwood (Hester)

Grandmother (Paternal)
Married to Arthur Greenwood

​

Arthur Greenwood

Grandfather (Paternal)
Married to Aspen Greenwood

​

Malcolm Greenwood
Uncle (Paternal)
Married to Kirstie Greenwood​

Kirstie Greenwood (Nicholls)
Aunt (Paternal)
Married to Malcolm Greenwood​

Jessie Fleming (Greenwood)

Aunt (Paternal)
Married to Trent Fleming

​

Trent Fleming

Uncle (Paternal)
Married to Jessie Fleming

​

Violet Dilys
Aunt (Maternal)
Single​

Clifton Greenwood

Cousin (Paternal)
Single
Son of Malcolm and Kirstie Greenwood

​

Bowie Greenwood

Cousin (Paternal)
Single
Son of Malcolm and Kirstie Greenwood

​

Kayce Davies-Dilys

Cousin (Maternal)
Single
Daughter of Violet Dilys and Mason Davies

​

Neo Fleming

Cousin (Paternal)

​

Son of Jessie and Trent Fleming

Lucie Fleming

Cousin (Paternal)

​

Daughter of Jessie and Trent Fleming
Friendships
Coming Soon
Heritage
Aaron Greenwood (half-blood) was born on February 16, 1961, to Fay and Walter Greenwood. He was the first of three children they would go on to have together. His mother, Fay, was a primary school teacher in their hometown of Oldham, England. Fay took time off from teaching to care and raise for Aaron after birth. Walter, his father, worked in the ministry for the accidental magic reversal squad.

Shortly after Aaron's 3rd birthday, his sister Avleen Greenwood was born. It was said that Aaron was very protective of Avleen from the moment he met her and often would help his mom care for her. Aaron's naturing personality began to shine for the rest of his life. At age five, he became an older brother once again to Deen Greenwood. Fay began to homeschool Aaron, while she stayed home to care for her two youngest children. She provided a healthy muggle education, while Walter provided a magical one in the evening.

Fay continued to homeschool Aaron until he was eleven years old and received his Hogwarts letter. He was prepared for Hogwarts Scotland and his father made decent enough money that he was able to get new school robes and books. Aaron met a girl on the Hogwarts Express named Gina Daniel, who became his best friend throughout childhood. When he arrived at Hogwarts, he was sorted into Hufflepuff. He was well known for being friendly and caring throughout his time at Hogwarts and excelled in Herbology.

During his fourth year at Hogwarts, his younger sister, Avleen joined him. They had spent a lot of time apart since he started Hogwarts, but their bond remained strong. Avleen was sorted into Hufflepuff as well and took after her brother in her naturing nature, but was bolder. Aaron met Darcie Easton (muggle-born) during his fifth year at Hogwarts and the two became a couple after going on their first date at Madam Puddifoot's Tea Shop on a Hogsmeade weekend. The following year, his youngest sibling, Deen, showed up to Hogwarts.

The age difference between Deen and Aaron was prevalent as they didn't interact much during their time at Hogwarts. Unlike his siblings, Deen had been sorted into Gryffindor. The year 1978, Aaron graduated from Hogwarts excelling in his Herbology N.E.W.T.'s. He soon got a job at a magical greenhouse for a herbology shop, he was in charge of daily care for the plants. Working there for two years, he was able to save up for an engagement ring. December 27, 1980, Aaron proposed to Darcie Easton, during her seventh year at Hogwarts. She accepted his proposal on the condition that they wouldn't get married until after she finished her N.E.W.T.'s and found a steady job. Darcie Easton graduated Hogwarts in May of 1981 as Ravenclaw, excelling in Potions, History of Magic, Charms, and Transfiguration. She was able to quickly obtain a job at the ministry in The International Magical Cooperation.

June 7, 1982, Aaron Greenwood and Darcie Easton married to become Mr. and Mrs. Greenwood. They purchased their first home together in Oldham, a small 2 bedroom cottage with a spacious yard. On April 4, 1983, they brought their first son, Arthur Greenwood into the world. Arthur Greenwood was only one years old when his brother Ryder Greenwood was born. The two brothers were inseparable and each other's best friends. Aaron Greenwood was offered a job as a herbologist where he discovered unique methods of care for plants. With the promotions happening, the family moved into a larger 4 bedroom home on a large plot of land. When it came time for Arthur to go to Hogwarts, Ryder was extremely upset, even though he would be joining him only a year later.

Arthur Greenwood was sorted in Gryffindor and didn't immediately take to school. He pushed off a lot of his work and mostly focused on pranks. His second year when Ryder showed up, he was sorted into Hufflepuff. This upset the two boys, but they agreed to make time for each other no matter what. Arthur was big into dueling club where he met his biggest rival, Aspen Hester. Aspen was in the same year as Arthur and also a Gryffindor. The two constantly battled in dueling club and challenged each other in classes.

Arthur became more focused on his schoolwork by his fourth year due to his academic rivalry with Aspen. As the two got older their childish rivalry turned into playful banter and they eventually began dating during their sixth year. Graduating in the year 2000, Arthur received outstanding marks in D.A.D.A. and charms, while Aspen did well in charms, potions, herbology, and healing. Arthur received a job offer as part of Magical Law Enforcement and Aspen became a healer at St. Mungo's hospital.

In January 2002, Malcolm Greenwood entered the world. Not wanting to rush into marriage, Aspen and Arthur did not get married until March 2003. April 3, 2004, Afton Greenwood, the second child born to Arthur and Aspen Greenwood, came into the world. Afton was a fussy baby through most of his infancy. When Afton was nearly two and a half years old,
Hobbies & Skills

Strengths & Weaknesses

Hogwarts
Hogwarts House:
Slytherin
Favorite Subjects:
Transfiguration, Charms
Worst Subjects:
History of Magic
Extra Curriculars:
N/A
Future Plans:
Charlotte's plans after Hogwarts are to be successful. In what? Everything. She doesn't care what she does as long as it involves making lots of money and showing magic's superiority.
Magic
Wand:
TBD
Patronus:
Patronus Memory:
Boggart:
Mirror of Erised:
Fun Facts

Diary
​
Last edited: