head of international magical law
</FONT>

Carter Kaster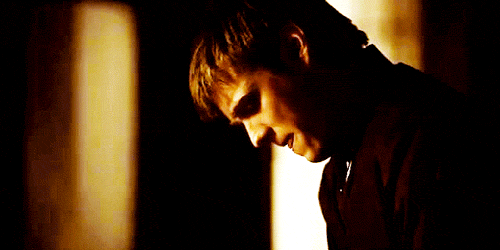 I wish that this night would never be over
There's plenty of time to sleep when we die
So let's just stay awake until we grow older
​


Name: Carter Hans Kaster
First Name Meaning: As a boy's name is pronounced KAR-ter, and the meaning of Carter is "one who transports goods". Occupational name and surname.
First Name Origin: It is of Old English origin
Middle Name Meaning: As a boy's name is pronounced hahns, and the meaning of Hans is "God is gracious". Variant of John. The diminutive Hansel is familiar because of the fairy tale "Hansel and Gretel". The name is popular in Germany.
Middle Name Origin: It is of Scandinavian, German, Danish and Hebrew origin. In Hindi, it comes from an Sanskrit expression meaning "swan".
Last Name Meaning: Shrine
Last Name Origin: German
Nickname?: Kaster, CK</SIZE></SIZE></SIZE></SIZE></SIZE>


If I had my way we'd never close our eyes, our eyes, never!
I don't wanna let a minute get away
Cause we got no time to lose </COLOR><i></i><i></i>​

<SIZE size="150">

Color: Carter does not have a favourite colour as such, but he is often wearing pale blues or greys.
Least favorite color: A colour Carter really doesn't like would be canary yellow, he doesn't believe it looks good on anyone or anything.
Music: Carter really enjoys soothing and calm music.
Food: Carter is quite partial to Italian cuisine.
Literature: Carter is an avid reader and likes all genres, though he is rather fond of a good murder mystery or romance novel (not that he would admit it.)
Form of entertainment: Carter is partial to the finer things in life, opera, theatre and the likes.
Expressions: Carter reads a lot and enjoys jogging, but he really expresses himself by writing poetry.
Mode of transportation: Carter prefers apparition or flooing.
Most prized possession: Carter love his books, his most prized possession would be his Advanced Potions book that has been in his family for many generations.
Flower: Carter doesn't have a favourite flower.


None of us are promised to see tomorrow <i></i><i></i>
And what we do is ours to choose
Forget about the sunrise </COLOR><i></i><i></i>​

<SIZE size="150">

Date-Of-Birth: Fifth of May, 2006
Place Of Birth: Dusseldorf, Germany
Current Area Of Residence: Obsidian Harbour, New Zealand
Birth Parents: Wilfred and Ursula Kaster
Heritage: German/English


Fight the sleep in your eyes <i></i><i></i>
I don't wanna miss a second with you
Let's stay this way forever <i></i><i></i>​



Gender: Male
Height: About 6'2 or 190 cms
Weight: About 90 kgs or 195 lbs
Dress Code: Carter prefers to were suits and ties, or at least long pants and shirts.


Sexual Orientation:

Heterosexual


Turn ons:

Intelligent conversation, a sense of humour, laughter, stubbornness, creativity, gorgeous lips.


Relationship Status:

Currently Engaged


First Kiss:

Carter was fourteen. Just before the end of fourth year, Carter and his then crush kissed each other good bye.


Innocence:

Carter was eighteen. He and his girlfriend had been dating for a few months and had decided it was time to take the next step. It did grow awkward after his mother walked in on them and she demanded they get married. Carter just laughed at her and went to sleep.
Skin Tone: Light
Skin Type: Type 2
Hair Colour: Carter has browny-blond hair
Hair Type: Straight
Hair Length and Thinkness: Short and thin
Eye Colour: Blue-grey eyes
Playby: Jake Abel
Distinguishing Marks: Carter has a birthmark on his chest in the form of a patch of freckles.
Health Status: Healthy
Allergy/s: None that he knows of
Suffers From: Nothing that he knows of
Blood Status: Mixedblood
Blood Type: AB Positive


<SIZE size="50"><SIZE size="50"><SIZE size="50"><COLOR color="mediumblue"> It's only getting better if we want it to <i></i><i></i>
You know that I wish that this night would never be over
<COLOR color="mediumblue"> There's plenty of time to sleep when we die <i></i><i></i>​

<FONT font="Verdana">

Educated At: Hogwarts Scotland; Ravenclaw
Subjects Taken:[ul][li]Astronomy: T</LI>
[li]Charms: O
[li]Defense Against the Dark Arts: O
[li]Herbology: EE
[li]History of Magic: A
[li]Potions: EE
[li]Transfiguration: A
[li]Arithmancy: A
[li]Muggle Studies: O
[li]Care of Magical Creatures: EE
[li]Alchemy: D[/li][/ul]
Wand: Curly 13 1/2 Inch Sturdy Mahogany Wand with Hippogriff Feather Core
Good Traits:[ul][li]Hardworking
[li]Confidant
[li]Passionate
[li]Romantic
[li]Persuasive
[li]Ambitious
[li]Reliable
[li]Co-operative
[li]Charismatic[/li][/ul]
Bad Traits:[ul][li]Stubborn
[li]Loner
[li]Meticulous
[li]Impatient
[li]Obnoxious
[li]Arrogant
[li]Bossy[/li][/ul]
Interests and/or Hobbies:[ul][li]Reading
<LI>[li]Law[/li][/ul]
Additional Skills: Speaks English, Wandless Magic
Graduation: 2024
Current Job: International Magical Office of Law
Boggart: Failure
Patronus Memory: Carter's Patronus memory is making prefect and then headboy.
Dementor: Carter's worst memory was the near death of his mother.
Animagus: Carter's animagus form would be an Eagle
Patronus: Eagle


Languages:

English and German
Accent: Carter's accent is predominantly German, but he works hard to make sure that he is understandable and easily heard. When he really tires, he can almost completely lose his accent.
Piercings: Carter has no piercings.
Tattoos: Carter has no tattoos.