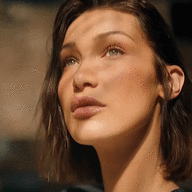 'Chrissy' | Uncertain | Black Sheep | Stubborn
Messages

210
OOC First Name

Jamie
Blood Status

Half Blood
Relationship Status

Single
Sexual Orientation

Homosexual
Wand

Curved 11 Inch Rigid Rosewood Wand With a Dragon Heartstring core
Age

06/2039 (18)
Since Christina didn't got an job yet, she could go and stand where she wanted. In a way it was nice, but at the other hand she was done with the discussions she and her parents had. If she would take the job with EVELYN she would be someone she was not. And she didn't want to be that person anymore, trying to pretend she was like the rest of her cousins. Christina always felt different, and the role of black sheep was not an nice one but she knew deepdown she was. Her parents loved her and she loved her siblings, but before she could find her passion she needed to find herself and see what she liked. After doing some shopping in Obsidian Harbour she decided to take another route. And was led by her curiosity. Christina had never been to Bleak Street. As an student it didn't seemed like the route you wanted to take, but now she wasn't anymore. So as she entered the Bleak Street, she noticed another vibe directly. But it didn't made her want to turn around directly. It made her even more curious. And she watched the shops as she walked by. And stopped as she noticed an shop named Borgin and Burke's. It seemed kind of dark inside but she watched through the window, not really know what she would find. But it seemed like an shop that sold different stuff. As the brunette turned towards the door she noticed someone walking out. She lost track of time, so had no clue how late it suddenly was.
'' Excuse me. What's this shop?''
The brunette than asked to the person who walked out.
Last edited: