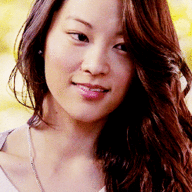 🇸🇬 Half-Singaporean 🇸🇬 Beater 🇸🇬 trying to fit in
-after Jamie please-
Chloe wanted to write to her mother, but she didn't think that she should include her trying out for the house team, because she knew for a fact that the woman would not be happy. Not with Chloe specifically, but with her father, who played professionally, and who may or may not have convinced Chloe that Quidditch wasn't all that bad. The first time she ever flew on a broom was last year during flying lessons but it was hardly anything next to how much she practiced this past winter break. With her father. Chloe wasn't comfortable yet calling him
dad
, after all, she had basically just met the guy. Well, over a year ago, but still. Not long enough for her to call him that. It wasn't like they were close, or anything. So instead, the Ravenclaw opted to write that she was now back at school, attaching the study timetable she had planned (not that it was an obligation but Chloe told her mom almost everything) and how her summer had gone - without giving her extraneous details. Including flying. She most certainly did not need to know about that. When she had decided what to write, the second year folded the parchment and attached it to a barn owl, giving it some food before it took off to deliver her letter. She sighed, turning around but somehow missing the person that she accidentally bumped into.
"Oh gosh, I am so sorry,"
she apologised, smiling nervously at the other girl.