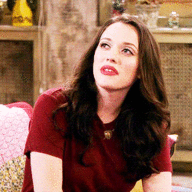 James' sister | Estranged | Fun | Chaotic
Messages

62
OOC First Name

Daphne
Blood Status

Mixed Blood
Relationship Status

Engaged
Sexual Orientation

Bi (Eva)
Age

5/2011 (43)
Melanie was trying to listen to Ryan, but the look Eric gave her broke her heart. She nodded to him slightly as he told her he had to go, sighing softly as he left. She swallowed, having to fight her own instinct to go after him. She knew he would be okay, she needed to deal with Ryan right now.
"Okay."
She said, after a beat.
"We need to talk openly."
She looked at him.
"That means I'm going to tell you how things are, no sugarcoating. I can't comfort you, I'm not your wife or girlfriend anymore. All I can do is give you advice about your kids, okay?"
She asked him.
"Two ground rules. One, I know Eric broke your nose, but you're not going to say a single bad word about him. And two, I want an answer to this question before we start."
She took a deep breath.
"Would you have come here if it wasn't for this? It's been weeks since I gave you my adress. We... were supposed to talk about our kids, Eric and Connor. If you want my help and my advice, I want to have this conversation with you as well. Not right now, but I need something from you as well."
She said firmly.