Magizoologist | Australian
Hey everyone!!!
Alright so my character Waldo and his wife Zelda, are hosting a mid winter garden party! It's open for all magical folk to attend to celebrate the winter solstice and generally mingle with other magical folk based in New Zealand. This party would have been advertised with posters around obsidian harbour and brightstone, so if your character frequents these places, they likely would have gotten word of it, and are welcome to show up if it fancies them! This get together is all ages, and because it is small and hosted by a couple there will be no alcohol served this time so keep that in mind!
Just a disclaimer: Even though the party has a musician and has been advertised with posters, it is
not
meant to be a huge bash like a concert or festival, and definitely not a rager, it is just meant to be a calm and fun evening for magical folk to socialize, to be part of their community and have their tarot cards read etc, no bigger than a wedding reception per say! So please do not expect it to be intense this time around

Though that is not to say Kris and I do not want it to be bigger in future years, in fact we would
love
to have this become a proper mid winter festival/carnival in the future! This particular year is just much smaller and is more to gauge interest for something bigger, so if you would love it to be bigger it would be awesome for you to take part in this smaller party first

The party rp can be found right here!!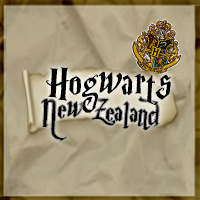 Fairy lights stretched across the garden, strung from trees and bushes alike and Zelda smiled as a few tittered in a rosebush near by, grateful they seemed to be behaving. The spell she'd cast to keep the worst of the winter chill (and muggles) out was holding well, keeping the garden and its...

hogwarts.nz
Thanks for reading!! We will hopefully see you there