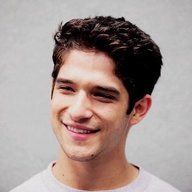 part-veela • operations assistant
Full Name
:
- Vincent: Roman name from the Latin word "vincere", which means "to conquer"
Joaquin: Spanish orgin. It is an abbreviation of the Hebrew name "Jehoichin" meaning "Jehovah has established"
Della-Robbia: "Della" is of English origin and it means "noble". Robbia comes from the latin root "rubia" which is a deep matte red-purple color.
Date of Birth
:
- July 4, 2030
Deeply intuitive and sentimental, Cancer can be one of the most challenging Zodiac signs to get to know. Cancer is very emotional and sensitive, and they care about family and home. Cancer is sympathetic and is very attached to the people who surround him. People born under the Cancer sign are very loyal and empathetic people, able to empathize with your pain and suffering.
Source
Basic Appearance
:
-
Personality
:
- Vincent comes from a big family, and he is the youngest. He is quieter than the rest of his rowdy family. He is also content with not getting his way at times. Although he may seem weak, he is very dependable and imaginative. He enjoys hiking, Quidditch, and swimming. Vincent does not feel like he is smaller or less important than his brothers or sisters because he knows he brings tenacity and positive energy to the dinner table.
Family
:
- Concord Della-Robbia
father
- Marie Della-Robbia
mother
- Tiffany Della-Robbia
sister
- Jazmine Della-Robbia
half-sister
- Judas Della-Robbia
brother
- Neve Della-Robbia
sister
- Ignacio Della-Robbia
brother
- Anthony Della-Robbia
brother
- Kengi Smile
godson
- Dakarai Della-Robbia
half-brother
Pets
:
-
Area of Residence
:
- Paris, France
Blood Status
:
- Half-Veela
Heritage
:
- Spanish and French
Special Abilities
:
-
Interests or Hobbies
:
- Swimming
- Hiking
- Quidditch
- Cleaning
- Drawing
- Daydreaming
Additional Skills
:
-
Strengths
:
-
Weaknesses
:
-
Describe your character in three words
:
-
Favourite place to be
:
-
Friends
:
-
Hogwarts House
:
-
Hogwarts Hopes and Ambitions
:
-
Best school subjects
:
- Charms
- DADA
- Potions
Worst school subjects
:
- Transfiguration
- History of Magic
Extracurricular Activities
:
-
Graduation
:
-
Current Job
:
- N/A
Plans for your future
:
- Vincent has no specific plans for his future at the moment. His father tells him that he will work at his fashion company, but as Vinny is a fashion terrorist, he has no interest in doing so.
Your Patronus
:
-
Your Patronus memory
:
- When Vincent left for Beauxbatons and his godson, Kengi, gave him his favorite stuffed dragon so that he wouldn't get lonely. Vincent has always felt a bond with Kengi. He may have only been six when the child was born, but Kengi gives Vinny the joy and happiness like that of a father.
Your Boggart
:
-
Your Animagus
:
- Chihuahua
Mirror of Erised
:
-
Memories
:
-
birth of Kengi: age six
Vincent loved spending time with Jazzy, even if it was at St. Mungo's in the dead of winter. The young boy enjoyed being with his older sister and her family. Kennedy was responsible and kind. His wife was even better because she was prettier to look at. Klaus was super tall, which Vinny loved. He sat patiently with Jazzy and Klaus as they waited for Kennedy and his wife. They were having a baby, and Vincent could not be any more happy. He was the youngest in his family, so he would be able to be older than someone for once! But, the married couple had been away for a long time. It felt like they had been gone for hours, and TBC