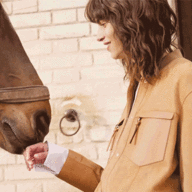 'Sin-er-va' ☼ Overgenerous
Messages

81
OOC First Name

Claire
Blood Status

Unknown
Relationship Status

Too Young to Care
Wand

Curly 11 1/2 Inch Rigid Alder Wand with Dragon Heartstring Core
Age

12
S Y N N O V E ☼ B E A T R I C E ☼ W H I T E
SYNNOVE; 'SUN GIFT' ☼ BEATRICE; 'SHE WHO MAKES HAPPY'

PICK YOURSELF UP AND SEARCH FOR THE LIGHT // HUNGRY FOR A NEW START
IT'S YOUR CHANCE NOW TO STAND UP AND FIGHT // TAKE THE NEXT STEP NOW

LINKS & AUTHOR NOTE
Theme // Character Development // Aesthetic // Relationships

Lyrics from songs by Take That
Dividers and bio coding by me, Clairey
Wand from Etsy
Last updated 28/01/2021

QUICK BIOGRAPHY
​
FULL NAME​

DIALECTS​

OCCUPATION​

PATRONUS​

DATE OF BIRTH​

BLOOD STATUS​

PREVIOUS OCCUPATIONS​

ABILITIES​

AREA OF RESIDENCE​

EDUCATION​

MARITAL STATUS​

EYE COLOUR​

BIRTHPLACE​

HOUSE​

SEXUALITY​

HEIGHT​

ACCENT​

GRADUATION​

SIBLINGS​

PARENTS​

Northern English / NZ mix

​

THE WAND CHOOSES THE WIZARD
Curly 11 1/2 Inch Rigid Alder Wand with Dragon Heartstring Core

A SINGLE DIARY ENTRY
​
4th February 2052

So, that lime tree I wrote about a few months ago... it turns out it's an orange tree!!! It just never got enough sunlight before because the garden was overgrown. But the gardener trimmed the pine tree and cut down a load of bushes earlier this year and the oranges finally got ripe. Simon has been using them as limes for years, hahaha. I think Uncle Greg knew all along, because he was laughing so much when he realised.

I never noticed they were oranges either. Oranges and limes taste the same to me. Or at least unripe oranges do.

I have a piano lesson now. I don't really want to do it... I thought it would be more fun. But Dad paid for me to have twelve lessons so I have to finish them. Oh well, only eight more to go...

Bye!

Synnove

B A S I C ☼ I N F O R M A T I O N

GOOD TO SEE YOU WITH YOUR FEET ON THE TRACK // WAITING FOR A RESTART
LEAVING ALL THAT ONCE WAS HOLDING YOU BACK // WANT YOU TO SEE THE SUN RISE

Name Details
​
Full Name
Synnøve ('Sin-er-va') Beatrice White
Name Etymology
Synnøve is a Norweigan name meaning 'sun gift'. Synnove was named after her aunt, who died in a fire long before she was born. Her middle name, Beatrice, is from the Latin Beatrix, meaning 'she who makes happy'. This is the name of another of her aunts, on the other side of the family.
Nicknames
Occasionally her name is shortened to Syn, or Sunny, but only her closest family would call her the latter.
Legal Name Changes
None.
Birth & Residence​
Date of Birth
1st October 2042.
Birthplace
A few miles outside of Napier, NZ.
Nationality
Synnove is a New Zealand citizen.
Blood Status
Unknown.
Area of Residence
Napier, NZ (October 1st 2042 - present). Synnove lives in a grand mansion with her parents, several uncles and aunts, her cousin, her younger brother, and the house staff. The three-story mansion is owned by her uncle, Keevan White, a businessman and multi-millionaire, and has twelve bedrooms, three reception rooms, a ballroom, and indoor and outdoor swimming pools.
Previous Areas of Residence
Synnove has never lived anywhere else.
Dialects
English (she also knows a very small amount of Latin, but not enough to be considered fluent)
Accent
Synnove has a strange accent. Her parents and family are from various parts of northern England, while her tutors and many of the house staff are from New Zealand. Her English accent is stronger than her New Zealand one, but the latter is still noticeable.
Education & Occupation
Schools Attented
Home educated (6th August 2044 - 16th August 2053).
Hogwarts New Zealand (September 4th 2053 - present).
Hogwarts House
Hufflepuff.
None of the words Synnove associated with home could be applied to Hogwarts castle. The school was cold, imposing, and, in spite of the many candles and torches hung strategically around the place, dark. Not that she had been expecting plush carpets and bright electric lighting. It was just different, that was all. The only thing it had in common with home, she decided, was the echo of footfall as they passed through the hall, though in here it was much amplified and a little creepy.

Sounds of chatter were carried off down long corridors to the right and left and swallowed up in the gloom. Through a large pair of doors they passed into an enormous room with tall windows and tables that stretched almost all the way to a podium at the far end. Synnove had been pushed to the front of the crowd by no desire of her own and had an incredible view of the decorations. And the eyes. Everybody seemed to be looking at her. Not just her, presumably, but that didn't stop her from feeling as though she had her robes on back-to-front. She came to a halt before the headmistress. It was a tense moment, elongated by the speech. Synnove's mind drifted. Would it matter where the hat sorted her? Lucan had promised that it didn't, but she hoped... well - maybe it was wrong to hope. After all, she had family in every house, and she loved all of them equally. Still... perhaps.

"White, Synnove."

Synnove White. Not the Synnove White, not even related to her in fact, but shouldering a small part of her legacy all the same. Pushing down a rising feeling of anxiety, she climbed onto the stage and sat down. The hat was still warm from the last student's head. She tried to think of what Simon would tell her, but came up with nothing. Never mind. It was almost over...
"It is almost over for you. This is a rather easy place, though I'd say there is a lot of intelligence here that it almost sways me, but not enough.....Hufflepuff,"
Favourite Class
Undecided, although it will probably be History or Herbology.
Least Favourite Class
Undecided, but she thinks she will find Potions and Defence Against the Dark Arts stressful.
Achievements
None yet.
Learned Credentials
None yet.
Corporeal Patronus
Unknown.
Boggart
Unknown.
Wand
Curly 11 1/2 Inch Rigid Alder Wand with Dragon Heartstring Core
Occupation
Student
Relationships
​
Relationship Status
Too young to care.
Sexuality
Too young to care.
Health & Physical

Physical Condition
Synnove is healthy, but not particularly fit. She is active but does not enjoy sports and avoids exercise.
Diseases
None
Eyesight
Synnove has good eyesight.
Allergies
Synnove suffers with contact dermatitis and is allergic to many things, including ink, polyester, certain perfumes and soaps, and mango. Thanks to magic her condition is more of a nuisance than a threat, although it can be uncomfortable.
Last edited: