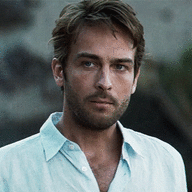 Messages

14,395
OOC First Name

Emzies
Blood Status

Unknown
Relationship Status

Married
Sexual Orientation

Heterosexual
Wand

Knotted 12 1/2" Sturdy Fir Wand with Thestral Tail Hair Core
Age

4/2015 (38)
------------------------------------------------------------
And I've lost who I am
And I can't understand, Why my heart is so broken
------------------------------------------------------------
Say Hello to
STEFAN MASON ARCHER!
------------------------------------------------------------
Fall into your sunlight ,
The future's open wide beyond believing
------------------------------------------------------------
​
FULL NAME: ​
MEANING:​
Stefan - In German the meaning of the name Stefan is: Crown; wreath. Scandinavian Meaning: The name Stefan is a Scandinavian baby name. In Scandinavian the meaning of the name Stefan is: Crown; wreath.
​
Mason - Its origin is from the occupational surname Mason, which means "one who works with stone".
​
Archer - It is of Latin origin. Mean Bowman. It was a popular medieval second name.
​
WHY:​
I don't know where the name Stefan came from. I guess my mother probably picked it. It's a nice enough name. The meaning is pretty nice, I can't imagine my father picking a name like that for me. But he does surprise me at times. Although at times I think the name Stefan was picked because my parents actually liked the name Stephen but didn't want to write that so the shortened version came out as Stefan. I actually like my name. There aren't too many Stefan's in the world. It's a pretty unique name in that sense. Not to mention that it's meaning makes me feel like something in my life will be better.
​
Mason, it's my father's name, so, I'm guessing he gave it to me. I'm not sure why. Maybe when they named me, they didn't actually know I was colourblind. Which means that there was a time, albeit short time, when he was actually proud of me. I really wish that would be repeated. I mean it would be nice to see pride from my father, but it's wishful thinking. Like, that's all it is. Mason isn't a name most know me by. I don't know if I've even told anyone of it. It's just a name to me. It means nothing. As for Archer, well I like it as a last name. It's completely different. I wish I was an archer. I don't know where it's from. I really know anything about my dad's family, so I couldn't tell you where it is from. I wish I knew. I'd like to know more about my family.
​
OOC:I had a lot of trouble picking a name for Stefan. I had almost the entire character ready, everything was prepared, and I'd made the most part of the development, but I didn't have a name for the character. I couldn't think of anything that actually suited him. The character I had in mind as well, as sort of matching the PB line I was thinking of using. Admittedly, I had been watching the vampire diaries around the time, and while I had many potential names for Stefan, the name Stefan just stuck out. The surname Archer was equally hard to come up with, but it had stemmed from the fact I wanted his surname to be something strong. I had thought about Bowman, or something like that, and Archer (which is the name of a cider) was what I'd been looking for. The middle name since it was his father's name came a little later, I could see Stefan's father as giving him the same middle name, so that was how that came about. All in all, I'm pretty happy with his name, and when I read back at the other options I have, I realise that this was definitely the right choice.
​
NICKNAMES: ​
I don't have any. You can't really shorten Stefan. I mean you could, but no one has bothered. And I'm alright with just having a name and no nick name. I might be one of the only people with that opinion but it's what I think. Nicknames mean nothing unless they are either clever or an shortening of a very long name.
​
AGE: ​
I am currently 34 years old. To be very honest, I didn't think I would live to see this age. I mean I hardly thought I would reach being a teenager, but I have, and it had been fantastic. I know that while my life has not been great, I'll forever be thankful for the fact I've lived to this age. Should I not live much longer, I'll be okay. But if I do live longer, I will be incredibly happy for the opportunity.
​
D.O.B.: ​
I was born on April 1st 2015. And that's all I know. I don't what time, or where, though I assume a hospital, it might've been at home. I just know I was born on April fools day. I couldn't tell you if I was born in the morning or the evening. I have never been able to find my birth certificate. I'm thinking my dad has it hidden somewhere.
​
PROFESSION: ​
I graduated with little grades to my name, so I was really unsure as to what I'd be able to do. For the most part since leaving school, I've just been doing up my house, with the help of Branson. Getting it to look presentable. I've worked in a number of places within the small village I live next to. It's a good little town that has been really kind towards me. I worked for a good while with an old man in his book store, and this sort of made me realise that I didn't want some desk job, and I didn't need to be doing something that was incredibly well paid. All I really needed was something stable, and something that I was good at. So, I applied to be a librarian at Hogwarts in New Zealand, and I was really happy when I managed to get it. So, I guess that makes my profession a librarian.
​
OOC: I never actually came up with any profession for Stefan. I had thought about him being a professor and had toyed with the idea for quite some time, but I couldn't him being able to do that. He wasn't confident enough to teach, and being faced with a group of people he hardly knew in a close setting wasn't the kind of thing I imagined Stefan being very comfortable with. He didn't appear to have very many options to him. Which is mostly my fault by not having done very many classes. But, as Stefan grew once I was active on him again, it became increasingly clear that he wouldn't be able to get a job straight out of school. He would in no way be ready. It made more sense if he spent time, getting better. Working on his issues, learning about his family, before trying to find him the right job. I had decided that he'd work in a bookstore for a while, it was a good way of there being pretend income, but it was also good that he was doing such a thing. He was happy doing something that wasn't too complex. He was good at organising, bring order and I just thought that he would want to give back to Hogwarts in any way that he could, and a librarian seemed like the right option. I'm not certain if that will be what Stefan ends up doing for the rest of his life, but it seems like the sort of option he'd be happy doing for most of his life.
​
FATHER:​
Deceased​
My father's name is Mason Archer. He's a tall man, but, I don't really know what he looks like. He doesn't work. He does some small jobs here and there, but nothing serious. Our household has very little money coming in. My father is a heavy drinker, I don't know him for anything else. I wish more about my father but I don't.
​
Mason Archer is a black haired man, with blue eyes and pale skin. He was born in England and raised in America. He then attended a school in the states for Brightest young people. He was incredibly bright for his age. He had two brothers and a sister. He was the youngest of the lot. His parents were both professors at the University of Colorado. He had huge plans to travel the world. In his second last year of high school, a girl transferred in to his school, and for him it was love at first sight. Mason, however bright was always put down by his father and eldest brother, (the favourite of his father). It was due to the fact he is partially colour blind. Before the Christmas Mason and the girl got together and had a quick marriage in Vegas in their Junior year. He'd found his soul-mate. The girl told him she was pregnant at the start of there senior year. And both told there families. Mason's family did not take it very well. And Mason was disowned by his father claimed he had ruined his future. With that Mason persuaded the girl to go with him to New Zealand. ​
Once in New Zealand, the found a house in the country and just went there. As the pregnancy went on, the girl go more and more depressed. She had angry outbursts. And spent days crying. Mason couldn't figure out why. But he felt helpless, and like no matter what he would try nothing would actually work. Then his son was born. At time point, Mason had angry with his son, but after naming it, he felt like things would be better. He was wrong. His son was completely colour blind and his wife was very unhappy. He spent his time looking after Stefan in first two years. He loved watching Stefan smile and he had his mother's laugh. But, his wife was never really the same. She had terrible outbursts of anger. And had more than one occasion hit Stefan. When she killed herself and tried at the same time to kill Stefan, His father was hurled into a world of nothing. He hated his son for killing his wife and ruining his life. So although in the beginning he was the one protecting Stefan things just turned. Mason is aware of what he does, and while at times he'll feel bad, he is reminded of his wife. ​
Since Stefan acceptance into Hogwarts Mason has had very mixed views towards his son. He had no idea what Stefan being a wizard meant. He didn't quite know how to act, or how to be towards his son. Surprise was mostly what he felt, pride in his son. And then a deep fear. If his son could have magical powers, what did it mean for him, for Mason. Mason initial thought about saying no, and just acting very kind towards his son, but when an alcohol fuelled rage lead to him being anything but nice towards a young Stefan, he decided, the school would be better. He hates the silence of the home without Stefan, his rage and upset is bottled up for many days. He doesn't know how to release the anger without someone there. He was unable to get more jobs, during the holiday's when Stefan was home all the rage was centralized. He didn't even being to think about just not sending him back. Mason truly believed that by letting Stefan continue going to school it would increase his control over his son. But he had to admit the winter of 2029, where his son fought back for the first time in about twelve years was both a proud and surprising moment. Mason was getting to the point that at night, all he would think about was the times he spent with his son when he'd just been born. The love he'd felt that he could no longer feel towards the boy. ​
At the end of the 2029, Mason had been getting increasingly anxious. He had replied their fight in his head a hundred times, and he didn't quite know what to do. Part of him was worried he'd lost the control over his son and the other part believed his son wouldn't return. When Stefan did, Mason felt angry. That his son would dare pretend like everything was alright. That nothing had happened. It made him so angry, and a day after severely beating his son, Mason drove a knife into his stomach. He then proceed to kill himself. Since without his son, or his wife he had nothing else, and he really didn't want to go it alone. ​
MOTHER:​
Deceased​
I don't know anything about my mother. I know that she was my mum. And that she died when I was 2. But, I have no idea how she died. Just that she died. I think my mother would've been an amazing women. She would've helped me. I know it. Well, I hope it.
​
Stefan's mother's name is Aurora Chloe Grace, Which later became Aurora Chloe Grace Archer. She was a bright young girl from a small family. She lived in South Carolina in America with her devoutly Christian parents. And her little sister. She lived in a small town that had a huge community feel about it. She was a very happy and bright girl. She had golden hair, and very blue eyes. She had a huge heart and cared more for those around her than herself. She came from an average family. When she was 12 her mum was diagnosed with cancer. It was in the early days of her illness that she began to doubt her faith. She loved her parents and loved her community, but she didn't know what she had done for her mother to get that illness. It was a hard time for Aurora but this caused her to work a lot harder in school and focus a lot on her school work than anything else. ​
When her mother died just at the end of her Sophomore year at High School, she'd been accepted into a school in Colorado for the gifted. It was a full ride, so her father decided to move her whole family there. She met her future husband at the school. And it felt like everything for them would be perfect. She got married in the Junior year and this came as a great shock to her father who didn't like that her new husband was not a catholic. But, she ignored him. At the start of the senior year, Aurora fell pregnant. And this caused her father to go ballistic. She wasn't even 17 yet, and already pregnant. Her father threw her out, and this caused her to be very angry. She hadn't ever expected that from her father. ​
So, with her new Husband left the country and went to New Zealand. She felt very alone and isolated. She didn't want to have the baby, and almost got rid of it, but her husband told her to not. She was briefly happy when her son was born, and even chose his name, but this was short lived, when she returned back to the empty house. She was annoyed that she had had everything and it had been stolen from her, by this baby. She would snap easily, and found it hard to keep calm. Eventually she snapped, and tried to kill herself and her son. Obviously her son(stefan) survived​
SIBLING(S)​
I don't have any siblings that I know of. I don't know what my parent's life was like before me, so I don't know if they had other kids with other people or whatever. It's probably for the best that I don't have any siblings. I can't imagine having to look out for someone else as well as myself. It's selfish but if there was someone else, I would have to protect them, and that wouldn't be good in the long run for me.
​
Stefan has never had a desire for siblings. He'll always say that he did. Since that's what he found most only children do. Stefan knew that a sibling for him would end in disaster. Even though Stefan has been treated horribly in his life, the thought of having a sibling younger, or older have to suffer through what he did was unthinkable. You could say that his true nature showed most when he thought about others. Stefan views himself as selfish, and self-centered but he knows that if it came down to it. He would happily exchange his life for a sibling he could've had. This was always why he didn't want them. Stefan didn't want to ever have to be put in that situation. He could face this alone, not with someone else. It was easier if all the hate was directed on to him, than onto two or more people.​
CHILDREN:​
Branson Archer - Born May 7th 2041 in the early hours at St. Mungo's hospital, Male
​
Aurora Archer - Born December 12th 2043 in the late afternoon at St. Mungo's Hospital, female
​
Rose Archer - Born December 12th 2043 in the late afternoon at St. Mungo's Hospital, female
​
OTHER:​
For a long time I didn't know that I had any family besides my parents. My father never spoke of any, so I assumed he had none. However, I meet Tybalt Archer, who is my cousin, and he told me all about the family we share. His parents, my grandparents. It was quite the surprise, I had never imagined that I'd ever get to meet them, but, Ty has encouraged it. We made sure that we were actually related. Like just so that I wasn't stepping into anything that could be wrong. it's nice to have them. Both Branson and Elliot, my aunt and uncle have been incredibly kind towards me. They have no reason to be, but they are kind to me, and it's a little surreal. I prefer my cousin Tybalt. He's the one that introduced me to everything, so I owe him for that.
​
Stefan has a vast family, though he doesn't know them, and they don't know he exists. After his parents moved to New Zealand, they never heard from any of them again. And vice-versa. But, little does he know that he has a large family. All of whom, are interested in finding out what happened to his parents.​
On his dad's side, he has two older brothers and one older sister.​
His eldest brother is Cristian Archer. He is now a muggle accountant and works in Boston, USA. He went to the local High School in Colorado and then attended The University of New York. He is pretty fierce, but it's all an act. A face, he's actually a really nice person, who is just making his way through the world. He recently got married to a New York woman. She's a primary teacher in Boston. Cristian felt awful for how he treated his brother, and has tried many times to locate him. But his search has been fruitless and hasn't ever tried that hard. He has one daughter from a previous marriage. Her name is Madelina Archer. She is now 8 years old. Her mother hadn't wanted to have children, so left shortly after the birth. It was around the same time that he met his new wife. They now have a second child Magnolia Archer, 4.​
The second born son of the Archer parents was Branson Archer, who was pretty hated by his father, but never to the same extent as Stefan's father. Branson Archer grew up with a hard life, he worked hard, but nothing came simply to him. He read and read, just to be as smart as his brothers. He married young, to a woman named Elliot Evans. They moved in together when he started at University, and this was just around the time that their first son, Mason Archer was born. When Branson lost his brother, he was distraught and he always spent time trying to find him. However, he soon became distracted by his own family, and focused on that rather than the search for his brother. Five years after the birth of their first son, they had a second son, Tybalt Archer, and six years following that, they had a daughter, Lydia Archer. it was in the same year, that Mason was accepted into Hogwarts New Zealand, but, he drowned and was then unable to attend. This loss of his son, sparked Branson into searching for his brother all over again. This lead the family to moving to New Zealand. Tybalt attends Hogwarts New Zealand. This is the only part of his family that Stefan has actually met. He likes them a lot, and feels very close to his cousin Tybalt. More than the rest. ​
His sister was next, she was born Zefira Archer but became Zefira Lyria. She is the second youngest sibling. And the only one who does not have any wish to find her brother. In her eyes he made his choice when he got together with the girl and then got her pregnant. She has a very short temper, and works as a flight attendant, which is where she met her husband who is a Pilot for the same airline. They had no children, and do not plan on having any. While, Zefira has little intentions of ever contacting Stefan, now that her brother has heard about him, her husband wants to try to meet him. Thinking that it'll be good for the family. He's doesn't want kids, but he thinks it's silly to not contact Stefan.​
On his mother's side is 1 sister.​
She was 15 when her sister left, and was still at school. She was born Stefina Grace. But became Stefina Violet when she married at 18, just after having finishing school. She looked up to her sister a lot, and her sister had helped her a lot when there mother had passed. Stefina was devastated when her sister left, and hasn't spoken to her father since it happened. She got married to her high School Sweetheart. And right now is on maternity leave from her job at the local school. She is a part time artist and her husband is a musician who records his own songs and puts them only for others to hear. It helps to bring in enough money so they can live. She has two children. One girl and one boy. The girl was named after her sister, and is Grace Violet. She has ringlet blonde hair, and dark blue eyes. The boy was named after her husband, Ryan Violet. She is still in contact with Branson, and the two have agreed to stop at nothing to find out what happened to there siblings. Although hearing about Stefan was pretty hard for her, considering the similarities in the name, she isn't sure if she wants to meet him just yet. She hadn't even known that her sister was dead, and with her own family to deal with, she's not sure what sort of role she'd be to Stefan, and that's sort of stopping her from moving forward with it. ​
Grandparents on his dad's side​
Both currently alive.​
Stefan grandmother who prefers being called Mam is of Scottish origin, having spent the first eleven years of her life living in Inverness in the north of Scotland. She is a small woman, with fiery red hair in her youth and bright blue eyes. She was Isla Holt, before she later became Isla Archer She moved to Chicago, when her mother died, and their entire family moved. She had three sisters, but was the youngest by five years so she felt a lot out of place. Her three sisters later returned to Scotland. ​
Her life was pretty uneventful, she went to school until the age of seventeen, when she left and attended a local college. She hadn't been very good at school, but college helped her a lot. It was in her third year of college when she was having trouble with a class and her tutor was Cristian Archer, Stefan's grandfather. ​
The two got along very well, they got close very soon. Isla found that while she was very much in love with Cristian she was aware that he had some violent tendencies. They grew close and eventually married. ​
Isla had four children, and did very little in the way of discipline, that was always her husband's line. She was there to comfort them when they needed it. She was always proud of her children, keen to have them do well, so it broke her heart to see how poorly Cristian treated Mason, and then how angry Cristian had been at Mason for marrying the girl, and then getting her pregnant. Isla had begged for him to let them stay, to let them be a part of all of their lives, but it couldn't be. ​
Isla has not quite been the same since the disappearance of her son and daughter in law. Though she has managed to keep up appearances and appear okay to the growing family. ​
Stefan's grandfather is and always has been a proud man. He worked hard for everything he has, and believes that without hard work a person can get no where. He was top of his class, and graduated from Stanford University with a degree in business. But, he took up a small part time job at the local library, tutoring students who were having difficulties. This was where he met the love of his life. Isla. He knew from the moment he saw her that he'd be in love with her. There was no doubt in his mind about them being together. Cristian was an angry man. He couldn't do anything about it, he had tried many things but he couldn't hold it back. ​
He proposed to Isla after two years of dating and was very happy to welcome four children into his life. However, he was a harsh parent. Wanted everything done right, and upon hearing of his youngest son's impairment, he grew angry. Colourblindness was a common trait in his family. He'd not gotten it, and being an only child it had somehow skipped a generation. Cristian treated his youngest son more harshly than the rest. Giving him the bigger work load and basically using him as the go to punching bag. ​
Cristian barely blinked when he threw Mason out the house. He'd had such a promising career, and Cristian was having none of that girl or his good for nothing son near their house. ​
Even years later he doesn't think of what happened to them, or hasn't even thought that somewhere in the world he has another grandson, older than the rest of them. ​
Grandparents on Mother's side​
Grandmother died, grandfather alive.​
His grandmother on his mother's side died when his mother was still young. Born Aurora Harper, later became Aurora Grace She was an All American woman. With a great smile and a huge welcoming heart. She had soft blonde hair and bright blue eyes. She wore a smile each day, and came from a huge family that had in growing up moved across to different states. But could've been counted on turning up at family events. She died young of Breast cancer that hadn't been caught early enough. She was a devoutly christian woman and met her husband at a church group when she was twenty years old. She had two beautiful daughter who both in turn were the spitting image of her. ​
This grandfather had always been a little distant with his daughters, he loved them dearly, but wasn't the kind of man that really knew how to be a good parent. His parents hadn't really been around for him growing up and part of him believes that, that is how he should be with his own daughters. ​
PET(S) :​
Before I absolutely hated the idea of pets, but I guess now that I'm older I wouldn't mind one. Something to keep me company. But, what's difficult is that I can barely afford to feed myself, so I wouldn't be able to afford any animals, so for now, while I'd really love an owl, or a cat, or something I know it's silly. Instead I can just wait. I've never had a pet before so it would be new. It could be quite interesting to get a pet. When I'm a little older, and maybe have a more stable job.
​
BLOOD STATUS:​
I know for sure that I am muggle born. While before my father had always said that I was a disgrace, a wizard in the family, on top of everything else. So, I just always assumed that it would be impossible for my mother to be a witch. In the back of my mind, I'd wished for it, just something else to connect me with my mother, but it wasn't to be. From what I've learned of my mother's family, which isn't too much, they are no magical, and nor are the Archer's. The reason that Ty is a wizard is because his mother is. I just somehow developed magic. It was just something that I ended up being. And I'm thankful. While being Muggleborn, won't always be the best thing, I love it.
​
THOUGHTS ON BLOOD STATUS:​
Since attending school, I've never had much bother with it. Sure, at times in the Slytherin common room, I felt out of place and like I was annoying everyone by just being around, but apart from that, I've never had issues with it. I've never been the kind of person who worries about blood status. Mostly as it was never something that I had to think about. There were other things on my mind that matter more than my blood type. To me, it means nothing more than my parents weren't magical, and that's okay. I don't see, and have never understood why people get so annoyed about it.
​
OOC: Stefan had originally meant to be half blood. I'd toyed with the idea of having his mother be magical, and in reality since Stefan never knew his mother it means to him that he'd never know if the magic was inherited or if it sprang from no where. I realised that to me, it made for better story if the magic had been from no where. Almost like the magic grew just from the need to survive. It would've made less sense if Stefan's father had been a wizard, in the way he'd treated Stefan after he'd gotten in the school. Stefan's father both hated and feared the fact Stefan was a wizard, although he'd wouldn't have denied the fact that there were some signs. Things that while Stefan's father would've tried to make Stefan explained they simply couldn't have been. Stefan being muggleborn was the only way I think it would've worked. The love he had for Hogwarts made the most sense when he had thought he'd never have anything like that. It was the escape that he wouldn't have gotten as a muggle, and as a wizard born of magical parents it would never had led to the change in dynamic between Stefan and his father.
​
HOMETOWN:​
I live somewhere in the countryside of New Zealand. I don't actually know where it is exactly. Just that it's in the country and the nearest city is Wellington. Which is about 2 hours away. I'm not positive, but I would say it was that. Even at that, it's just a house in the middle of no where. It's on it's own, the nearest town or inhabited area is about an hour away. So, it isn't a hometown, more a home in a random place with no name and nothing nearby.
​
CURRENT RESIDENCE:​
I wandered around for a very long time. I didn't have anywhere to go really, and I didn't know where I was half the time. After staying with Elvera I decided that I needed to settle, that I was doing myself no favours by walking around and just heading no where. So I headed to the only sort of home that I'd known. The house I'd shared with my father while he was still alive. I didn't think it would still be empty, I'd assumed that it would be filled with a new family, but it was as empty as it would've been. I was like no one had touched it since I'd last been there. The house felt weird when I'd first arrived. I hadn't been there since he'd tried to, you know. It took some time for me to get adjusted to it, but, I really like it now. I can't go in all the rooms, but it's pretty good. It's a roof over my head, and a place where I can keep warm in the winter. All I can really ask for.
​
PREVIOUS HOMES:​
FIRST HOME:

The first place I ever lived was the same place I was born, and lived until I was 14 year old. It's a fairly small house in the middle of nowhere. If I lived anywhere before that, my father never told me. It's not a terrible house. But it was in the middle of no where, so there was no one. No one to stop my father each time he raised his hand. I pretty much grew to hate the house, but it's really the only place I know as home. No matter how unwelcome I was made to feel when I was in it.
​
A fairly small two story house. Built in the late 1950s, was not really made to last, but has done pretty well. It's up keep was done mostly by Stefan from the moment that he could keep it tidy. It has two bedrooms, one bathroom, an attic, a living room, kitchen and dining room. It would take Stefan hours to clean it up after his father. Most of the stuff that his family had put in when they'd first moved in has either been broken or has been removed. Stefan's room was small, maybe four times the size of the broom cupboard. Enough space for a small mattress on the floor, and a cupboard for what belongings he had. The window was broken when Stefan was six, going on seven and has never been fixed. In recent years, the house has lacked heating, electricity and at one point running water. Although Stefan was upset to leave the house, the house holds too many memories for him to ever be able to return.​
SECOND HOME:

My second home was the foster home I was put into after being released from the hospital. It was a small apartment block in the inner city of Wellington. I was given the spare closest as a bedroom. It had a very small window, but you couldn't see much out of it. The walls were paper thin, there was a draft, and everyone around us seemed to be making noise, Having gone from a small, empty house in the middle of nowhere, to an inner city apartment. It was why I left, I couldn't take it. I hated the noise. I hated them.
​
The second home was built in the late 1990s, built less about high quality but more for supply and demand. It was on the 12th floor, and Stefan was always made to walk up the stairs, since his foster family thought it would help Stefan grow a little. Not in height but in width. Stefan disagreed with it, and struggled. It has created a huge distaste for large amounts of stairs. It was not a very big house, and cost very little. ​
THIRD HOME:

Hogwarts New Zealand. It's probably the best home I've ever had. It's always been there in a way that most things haven't. I love and I'm sad I had to leave it. It's always been the place I could just be myself, where I didn't have to fear being caught out, fear being ridiculed or anything like that. It was a place my father couldn't reach. The only place. Now, that he's dead, and Rumor has it came along, I don't feel as safe there. I'm scared that somehow the muggle social services will find the school, and the school would've sent me back to foster care. I don't want that.
​
Hogwarts New Zealand saved Stefan when he didn't realize how much he needed saving, but like all other things in his life, he feared that it wasn't to last. That it wasn't real at all. That one day he'd wake up and he'd be eleven again, living at home with his father barely able to wake up everyday. It the place where Stefan has felt happiest and safest, but he ran because he knew it wouldn't last.​
FOURTH HOME:

This is technically the same as the first home. It's the one I used to live in. While it's not somewhere I thought I'd ever go back to, I've happily returned. It's a perfect place for me. I know it. It's not really close to anyone, I can preform and improve my magic, it's where I grew up, ignoring how hard it was for me growing up. It a perfect little house that is all mine, I couldn't ask for more really.
​
OOC: Stefan going back to his old house after spending a good six/seven or so months just living rough was in part laziness, and then also that I sort of thought that it would be right. Stefan didn't have much money growing up, practically none, the only money he had was the allowance that the school gave him at the beginning of each year, which he had saved in part, but was also used to buy food, and of course the school supplies, so by the time he'd met Professor Elvera Le Fey for the second time, he didn't even have any money for food. Which posed the issue of where would a boy go, who hated to impose upon others and was convinced that Kate hated him, he would home. The place where Stefan had grown up to him, is reluctantly home, and as he's worked on it, and sorted through the possessions his parents had, he's grown more used to it. It's not place that lingers in his memory. He can separate the two. Stefan wouldn't have gone back unless he was truly desperate, and he had been. I saw Stefan at his wits end, and just knowing that he couldn't go back to school just yet, but he needed somewhere. Admittedly it's odd, and the first year or so of Stefan being back would not have been very nice, but it worked out. It was easier than trying to come up with something else, and the more I thought about it, the more it sense to me
​
KNOWN MEDICAL CONDITIONS: ​
Achromatopia -The complete lack of the perception of color in a
​
subject, seeing only in black, white, and shades of grey.
​
Hemeralopia -Reduced visual capacity in bright light, Day-blindness.
​
Photophobia -The avoidance of bright light by those suffering from hemeralopia.
​
Depression - Feeling Blue Never been check or diagnosed but, pretty clear that it would exist in him.​
PTSD - Post-traumatic stress disorder (PTSD) is an anxiety disorder caused by very stressful, frightening or distressing events.
​
THOUGHTS:​
Well, I've had it all my life. It's a part of me. I hate it. I hate being colourblind. I can live with it. I can deal with it, but I hate it. I mean, I look at the world and it's just black and white. It's the same colours all the time, people talk about the wondrous world, and I just do not see it. I guess it makes me pretty angry, I have to work harder than everyone else, and I don't really get much credit for it. But, I know I could never try and fix it. I'd rather be colourblind all my life than try to cure it, see colour and then not. Or even lose my sight. I hate it, but I can live with it.
​
OOC: I had intended Stefan to just be blind. That had been the original idea, but the way his story formed, it added a whole mound of issues if he'd been blind. It would've been trickier, and it would've been even harder for Stefan while at hogwarts. As much as I'm sure had I gone with that, it would've been fine, I would've made it work, but I began to do some research, and it was just on general colour-blindness. Like Red-Green colourblindness. Then I stumbled upon an article about complete colourblindness in people. The complete inability to perceive any colour, and I thought it was pretty odd, so I did a little more research, and there was very little material, mostly as it's quite difficult to prove, and incredibly rare. To begin with, I had it that it was due to an accident while Stefan was in the womb, but this grew into the idea that it was passed down through his family, the male, since that's where the general colourblind gene is most dominant. Which then made more sense to me, about Stefan's father words. Knowing exactly what it was, and knowing his son would have it. His father chose to get Stefan tested, though he knew what the results would be.
​
SEXUAL ORIENTATION: ​
I'm Straight. I know that. I'm certain of it.
​
CURRENT RELATIONSHIP STATUS:​
Married to Kate Moon-Archer.
​
So, the girl I'm in love with is currently my wife. It's the best feeling ever. Kate makes me feel on top of the world. I feel like when I'm with her, that I will get better. She's a beautiful girl, currently still at Hogwarts. Beautiful hair, and I'm sure beautiful eyes. She's incredibly patient, and understanding. She doesn't push me into telling her anything about what happened to me. She's very sporty. I love her. I love the way she feels when I hold her close to me. I like the way she has given more confidence. The truth is that my wife is probably the reason, I'm still alive, she pretty much saved my life on many occasions, without even needed to do anything. I don't think I'm really good enough for her, but she's amazing, and I will do everything and I mean everything to be the best possible husband, even though I don't quite know how to be one. I don't know how people who are dating are meant to act like. I'll have to work on it, but it will be so worth it.
​
We got married in the summer of 2037, in our background of the house we share, it was a small affair, but it was everything I could've hoped for, Kate, my beautiful wife is everything I could've wished for. She's so beautiful, and marrying her to me was nothing more than a formality, but one I was really willing to do.
​
CRUSHES PAST AND PRESENT:​
PAST: The only crush I've ever had has been the present one.
​
This is incorrect, as much as Stefan wouldn't quite know what it meant by crushing, his first crush was actually Willow. It wasn't anything serious. She just managed to make him smile in a way that he hadn't before that point. It had been very short, and nothing ever became of it. He grew to see her more of an older sister than a potential girlfriend. Which was why he has now forgotten about it completely, or has made himself believe that it never existed​
PRESENT: Kate Moon. She's a hufflepuff. In the same year as me. She's pretty amazing. I don't see anyone else as being what Kate means to me. I don't think I'm good enough for her though. She deserves a lot more than what I can actually give her. She's perfect in almost every way. And I know that she can do better than me. I love her. I love her more than I could ever say, more than both my parents ever loved me. Just everything about her makes me smile. She has this way of making me remember that the world is not so bad. That I could be okay. She's one of the only people I'll believe when they say I'm not worthless.
​
FIRST KISS:​
Just before the winter break. At the end of first year. It was on a bench. She kissed me, and then I kissed her.
​
FIRST FRENCH KISS:​
Was with Kate. It was up in the North Tower. It felt amazing. So perfect. I didn't think I'd ever love doing something so odd. But, kissing her, my problems just melted away. Like they were nothing, like they meant nothing. She's so amazing. I don't think I could feel the way I did with any other girl.
​
THE FIRST TIME:​
Well, I've been seeing Kate for quite a long time. And during the month of June, well, she was at my house, and we did it. It was nice. I wasn't sure what I was expecting. But it was just amazing. I'm glad it was with her.
​
Last edited: