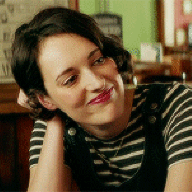 Self-employed Herbologist
Olivia woke up with the sun, clambering out of her bed. She stretched, dressed quickly, and ran her fingers through her wild hair. Good enough. She tried to be quiet for the sake of her siblings, but that was hard to do with her lead feet. Lydia had tried to teach her a muffling charm and she just couldn't get it. Olivia accepted long ago that she just wasn't talented with charms and spells. She learned what she needed to know and was happy enough with that.

Scarfing down a mock cream doughnut, she went outside, put on thick gloves, and set up her table with an assortment of magical plants, a rack of vials with different solutions including bubotuber pus, and her toolbox. She levitated the table with a well-practiced Wingardium Leviosa and walked slowly towards the main shops at Obsidian Harbour.

Stopping just outside of the center, which was still quiet given the early morning, she set up her table on a lawn. She was fairly certain it was a public space. It took just minutes to finish the display, which lacked a sign, prices, or anything that might have indicated she owned a professional business.

Olivia then realized she had forgotten to bring a chair. No matter. Conjuring a chair would be too much work and she certainly wasn't going to walk back to the cottage. Instead, she plopped to the ground, sat cross-legged, and breathed in the fresh air.